With less than two months until the enforcement of new Track and Trace rules, which will change the way retailers buy tobacco, some of the UK's biggest wholesalers are reporting high levels of confusion and concern among small store owners.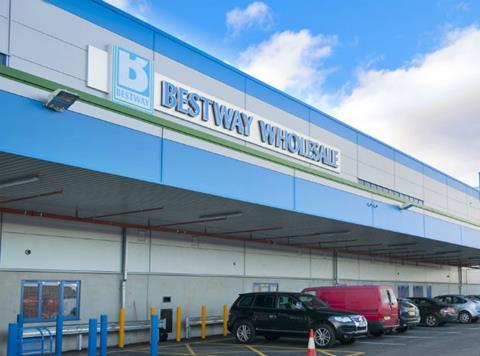 From 20 May all retailers will need two new codes - an Economic Operator Identifier Code registered to their business and a Facility Identifier Code for each of their stores - in order to buy tobacco legally.
As part of a phased application process, wholesalers and large national retailers will be able to apply for their codes from April 23, while the rest of the retailing industry will be able to apply from April 30.
Retailers can also ask their wholesalers to apply for codes on their behalf, although they have no obligation to do so.
Bestway Wholesale, which has launched an online facility to enable member retailers to request that it register on their behalf, has already been inundated with requests.
"The track and trace legislation is clearly causing concern and confusion among retailers, due to the tight timescales and general lack of information and clarity available to the industry as a whole, on what retailers need to do, and how they need to do it," Salih Sheikh, head of marketing and digital at Bestway, told Convenience Store.
"At Bestway we're doing what we can to support retailers, by offering to apply on their behalf for their relevant codes; however, we also have to wait for the official application process to open.
"Feedback from our depots, sales team and contact centre is that some customers have been asking us directly to provide their code, which further demonstrates how confusing the process is for everyone," he added.
In the seven days since launching the new facility, more than 600 retailers asked Bestway to apply for them, Sheikh added.
Parfetts is also reporting confusion and anxiety from retailers. Wholesale director Andy Whitworth told Convenience Store: "From conversations with retailers, there is very little knowledge of the new legislation and implications that it will have on their ability to purchase tobacco.
"Now that information is starting to filter through more questions are being raised by retailers, however, it is clear that there is still a lot of confusion around registration timescales and how to register."
Retail advisors would be on hand in depots to assist retailers with their registrations once the application process opened, he said.
"Previous experience has taught us that many of the registrations will be done very close to the deadline of 20 May, ensuring all the correct information will be available to process the registration in time will be a big challenge in itself," he added.
The Federation of Wholesale Distributors (FWD), which is urging retailers to sign up themselves rather than through a wholesaler, said that the application process was also causing concern among the wholesaling community.
"Wholesalers have expressed concerns about whether they should register their customers," it said.
"Concerns centre around integrity of information both now and on an ongoing basis, the need for retailer responsibility and the resources required to do proxy registrations.
"It is up to each individual wholesaler to make an assessment as to whether they wish to register their customers."
Once the formal application process has gone live, retailers can expect to receive their codes from 10 May onwards - less than two weeks before the new legislation goes live on 20 May.
They will then need to have their codes available whenever they visit a wholesaler to buy tobacco.