Small convenience store retailers will have only a three-week window to apply for the two unique codes that they will need to legally buy tobacco, ahead of the implementation of the new Track and Trace legislation on May 20.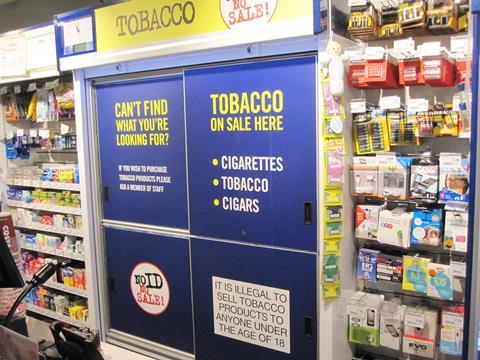 With hundreds of thousands of stores needing to apply for the codes, HM Revenue and Customs (HMRC) has revealed that there will be a phased application process depending on store size.
Wholesalers and large national retailers will be able to pre-register with the UK's ID Issuer De La Rue from April 23 with registration opening up to small stores on April 30.
Retailers can then expect to receive their Economic Operator Identifier Codes (registered to their business) and a Facility Identifier Code (for each store which sells tobacco) from 10 May onwards - less than two weeks before the new legislation goes live.
The Association of Convenience Stores (ACS) has criticised the tight time-frame for applications.
Chief executive James Lowman said: "We have been frustrated with the lack of information and frequent delays to the process for retailers being able to apply for codes.
"Three weeks is not a long time for thousands of small shops to comply with the regulations, especially if there are problems with the system and confusion around the application process.
"We will do all we can to provide retailers with the information and advice that they need to be able to apply for and receive their codes without any further delays," he added.
Wholesalers and symbol groups will also be able to apply for the codes on behalf of their member retailers, however retailers will have to specifically request this.
Last week Bestway launched a new online facility to enable it to apply for codes on behalf of retailers.
While the application process for codes is not yet live, Bestway member retailers can now register their desire for Bestway to do it for them, as soon as it is activated.
Bestway retailers wanting to apply can click here.
The HM Revenue and Customs website will also be updated here when the formal application process is launched.
The ACS is currently producing further guidance for the sector on the track and trace application process, and has put together a list of frequently asked questions on the Track and Trace regulations, which is available here