Environmental campaigners are calling on people across the world to participate in One Plastic Free Day on 5 June.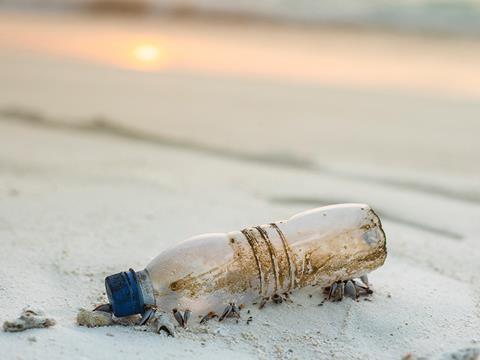 Campaign group A Plastic Planet is asking people to take part in One Plastic Free Day 2019 on 5 June, by taking a photo of the one thing they want to go plastic free and post it across Twitter, Facebook and Instagram with the tag #oneplasticfreeday.
From Biros to drinks bottles, toothbrushes and bags, the photos can be of anything, and will form the basis of an interactive world map at oneplasticfreeday.com.
The One Plastic Free Day logo will also be projected at a host of iconic global sights including Times Square in New York, as part of the international day of action which is hoped to touch the lives of around one billion people.
The results will later be published as part of a landmark visual report on the global plastic crisis, identifying hotspots around the world where decisive change is most needed.
A Plastic Planet co-founder Sian Sutherland said: "One Plastic Free Day 2019 is not about any single organisation or individual.
"From Lagos to London, Phuket to Paris, it's about people coming together to gather vital intelligence on the true extent of the plastic crisis.
"So far there have been too many words and not enough action. June 5 is the time for everyone to join together to show industry and governments that we, the public, have had enough.
"We don't want to be part of the plastic pollution problem any longer – Every time we shop we feel guilty. Why is it taking so long for change to happen?"
Globally some eight million pieces of plastic pollution find their way into the oceans every day.
Around the world, one million plastic drinking bottles are purchased every minute, while up to five trillion single-use plastic bags are used worldwide every year.
The level of microplastic pollution on land is thought to be up to 23 times the level of contamination in global oceans.