A ban on plastic straws, drink stirrers and plastic stemmed cotton buds will come in to effect in England in April 2020, environment secretary Michael Gove has announced.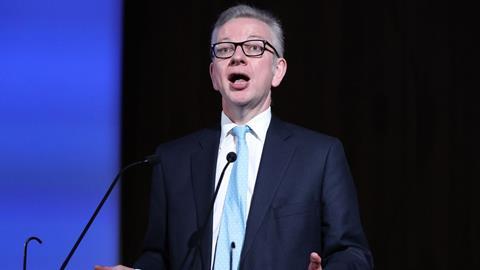 Announced following a consultation, the ban is aimed at reducing the 4.7 billion plastic straws, 316 million plastic stirrers and 1.8 billion plastic-stemmed cotton buds that are thought to be used in England each year.
The government's response to the consultation revealed that over 80% of respondents backed a ban on the distribution and sale of plastic straws, 90% a ban on drinks stirrers, and 89% a ban on cotton buds.
Michael Gove said: "Urgent and decisive action is needed to tackle plastic pollution and protect our environment. These items are often used for just a few minutes but take hundreds of years to break down, ending up in our seas and oceans and harming precious marine life.
"So today I am taking action to turn the tide on plastic pollution, and ensure we leave our environment in a better state for future generations."
The announcement follows the government's ban on microbeads and a 5p charge on single-use plastic bags, which has seen distribution by major supermarkets drop by 86%, according to government figures. Plans are also afoot to extend the 5p carrier bag charge to small retailers.
British Retail Consortium director of food and sustainability Andrew Opie said: "Our members are leading the charge to phase out the use of plastics in straws, stirrers and cotton buds. We are working hard to find other areas where we can reduce our reliance on plastics and increase recycling.
"Many retailers are signed up to the UK Plastics Pact which aims to eliminate single-use packaging, where possible, and make 100% of plastic packaging recyclable, reusable or compostable by 2025."
The ban will include exemptions to ensure that those with medical needs or a disability are able to continue to access plastic straws.
The government's consultation on introducing a Deposit Return Scheme in England closed earlier this month.