Bestway Retail is trialling the Uber Eats delivery app with 81 Wine Rack, Bargain Booze, Select Convenience and Central Convenience stores.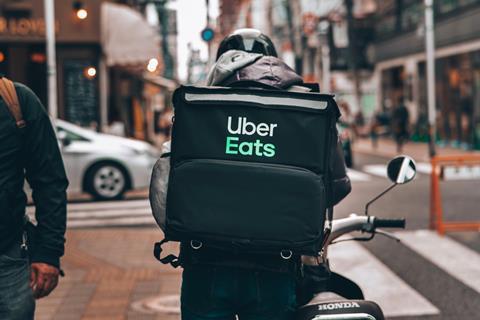 Under the partnership with Uber Eats, consumers will be able to order a range of over 700 alcoholic drinks, snacks, and convenience products via the Uber Eats app from the trial stores.
Bestway Retail chief retail officer Andy Cresswell said: "As we look to broaden the reach for our franchisee holders, this relationship with Uber Eats is an excellent opportunity to allow consumers to interact with our stores through digital solutions and to receive instant deliveries direct to their door.
"At Bestway Retail, we don't just consider the solution we provide for retailers within each of our brands; we also help our stores to provide the best offer to meet the needs of their local communities.
"This deal will help retailers showcase their proposition to even more consumers and will help them drive sales across key on-trend categories. For us, it's all about being convenient, at the heart of the communities in which we operate."
The initial pilot stores have been handpicked to enable Bestway to learn quickly and understand the size of the opportunity before rolling it out to other retail customers. Retailers benefiting from the partnership will always be required to stock a consistent range with close to 100% availability, to ensure a consistent offer for consumers throughout the UK.
Cresswell added: "We've chosen to partner with Uber Eats because of their strong coverage throughout the UK, which will maximise the number of consumers able to conveniently shop with our stores and receive instant delivery of the products they need."
Uber Eats UK general manager Toussaint Wattinne said: "We're thrilled to welcome Bestway onto the Uber Eats app, as we continue to widen the selection of food, drink and consumer goods available for customers.
"Combining the history of Bestway with the convenience that modern customers demand will enable local communities to get the day-to-day products they want, directly to their door for the first time."
In October Costcutter launched a nationwide partnership with Uber Eats following a successful trial.