Bestway Retail has completed its UK-wide demographic mapping exercise, allowing its franchise and symbol group retailers to leverage key insights into which ranges, promotions and operational models offer the best fit for specific postcode locations.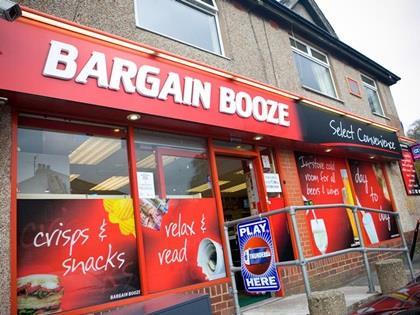 Chief retail officer Andy Cresswell told C-Store the group was now "looking ahead," and had "refocused the business" following the turmoil related to the collapse of Conviviality and Bestway's subsequent acquisition of its retail brands.
The mapping process, undertaken over the last six months with data specialist CACI, had taken a "huge amount of resource and time" but its culmination had helped the business to take up a "fighting position; something which is key in the industry today because it's tough out there," he said.
"It's given us real clarity on a significant range of factors, including who the local competition is and key details about the customer demographic, allowing us to model precisely which formats would be the most successful for that specific location.
"It's a huge opportunity as we can now have a much better conversation with retailers about picking the right operating model for them."
The development was likely to result in some switching between store formats in a bid to ensure that they were best suited to their unique locations, Cresswell added. The "plentiful" data would also enable Bestway to focus promotions and special offers much better to local areas and to send specific limited stock promotions to exactly the right stores.
Cresswell confirmed that the next stage of the process was a review of all the company's retail brands, where the group now has a model for all types of customer from retail club, symbol (Best-one), franchise (Bargain Booze) and specialist (Wine Rack). However, he maintained, "we won't be refitting hundreds of stores in the next few months, this is a long-term project".
"Some will be better suited to a Bargain Booze format, while others may have a significant opportunity for growth under a more specialist drinks led format such as Wine Rack. Likewise, there are convenience-led fascias for others where we have an opportunity to be the primary top-up store for that location," he added.
Franchisee confidence in the business was also improving, Cresswell claimed. "From a franchise perspective, confidence is everything. Last year we lost a lot of (Bargain Booze) franchisees but this year we are now back at what I would call normal attritional levels, and have opened a few new sites with franchisees" Creswell added.
The180-strong company-owned store estate, 105 of which are the formerly P&H-owned Central Convenience Stores, will also benefit from the completed data project, and the outlets will be increasingly used to trial activity such as new forms of promotions and customer communication.
"Our focus on our company owned store estate has been ramped up, including the appointment of a new regional operations manager for the south where the Central Convenience Stores estate is concentrated," Creswell added.