Bargain Booze owner Bestway Retail is conducting a "root and branch" review of all its franchise and company-owned estate to inform a mission-led approach to store formats in the future, according to chief retail officer Andy Cresswell.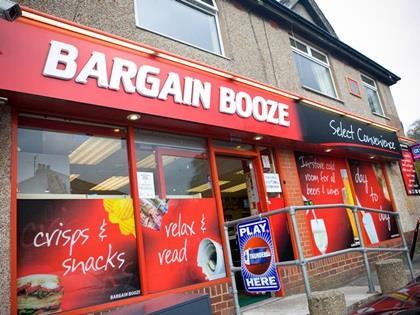 Speaking at Bestway Retail's Drinks at Home exhibition on Tuesday (June 25), Cresswell said the group had "100% stabilised" following the turmoil related to Bestway Wholesale's acquisition of Conviviality's retail brands in the wake of the latter's collapse last year.
"We've just opened four new franchise stores in the last four weeks," he told C-Store. "To get into a new store opening position is huge news for us after a year of turmoil. To get back into that growth is a huge statement for our business.
"We're putting together a budget for next year that starts in July and we're very confident we'll come out plus over the next 12 months. We're in line with the rest of the industry now."
After fulfilling its short-term aim of rebuilding confidence in the business by delivering on promotions, range and deliveries, Bestway Retail is now focusing on its second, long-term objective.
"We realised that the estate hasn't had a real focused review of the missions and formats that we need for the future. We're doing a root and branch review of every location we have, for franchisee and company-owned stores. We're understanding how we can build our format approach to the future around those sites," he said.
"I don't know if we'll end up with four or six formats, but we'll end up with a mission format approach. We'll then invest in the right brands that support those missions and formats."
The three-month review will be completed by August and will provide data-driven analysis of every store's customer base. "Then we should know how many stores should be discount alcohol; premium alcohol; top up; or with a fresh and food to go focus.
"We'll then be looking to do some pilots in October in our company-owned estate. Our franchisees will quite rightly want to see the business case and all the rest of it," Cresswell added.
The data will be used to help the Best-one symbol group too.
He said the review would also result in some consolidation of Bestway Retail's brands. "We have a number of brands – in the long term we have to question why we have so many. We're going to have a discount alcohol brand, and that's Bargain Booze; we've got Wine Rack, a premium drinks-led offer. From a convenience offer, we've got to think about what brands will generate the best for us in the future," he said.
"There will be some consolidation on brands, I don't know what that will be until we've done an analysis of the review of our estate. It maybe that there's a brand that's missing. Do we need something in the middle?"
In terms of leveraging the scale resulting from the acquisition of the Bestway Retail brands for the benefit of customers, he said it was "something we're working on".
"We see huge opportunity to strengthen all sides of the business by learning from each other."
The group is also "heavily focused" on the 100-plus company-owned Central stores acquired from Conviviality, he added.
Cresswell was appointed chief retail officer of Bestway Retail in January 2019. He was previously managing director of MRH.