Bestway's symbol group Best-one has launched a new initiative offering retailers a 5% rebate on selected products.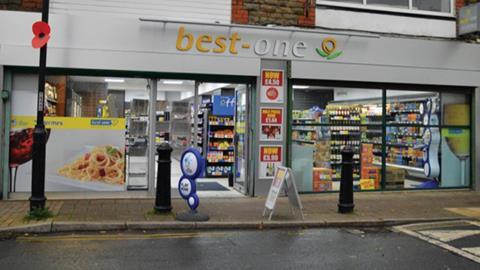 Under the Core Rewards initiative, which launched on 1 August, retailers must order and receive delivery of 75% of the selected 232 products in one calendar month for a financial rebate of up to 5% on those products.
Once compliance is reached for the month, retailers will continue to receive up to 5% rebate on any additional cases ordered and received of Core Rewards products within that month.
The scheme is designed to increase retailers' awareness of the key lines Best-one has identified to help them drive sales in store.
Best-one head of sales and development, Paul Adams, said: "Core Rewards is a new initiative which will help Best-one retailers to keep on top of a focused range in their stores to support sales growth. The products have been identified by our expert trading team and will change periodically to help retailers keep up with NPD and seasonal trends.
"With the launch of Core Rewards, not only are we helping retailers identify which products they should always stock, we have also secured investments to reward them for doing so. This demonstrates our commitment to helping independent retailers grow their businesses in line with changing market needs."
The initiative will run indefinitely and has been launched in addition to the existing 'My Rewards' rebate, in which Best-one retailers receive in accordance with their symbol group compliance.
Adams added: "The Core Product Range identifies 2,000 of the fastest selling products and rewards retailers for stocking a specific range of these. We recommend that retailers work with their local best-one Business Development Managers to finesse the range for their specific store demographics, using the best-one store model and that they also buy from the Core Rewards recommended range to gain the additional benefits of quick sales and increased rebate."
Retailers who want to know more are asked to contact their sales representative or call the Bestway Contact Centre on 01738 646666, while suppliers who want to be listed as part of the scheme should speak to their Bestway trading team contact.