As face masks are set to become mandatory in England, what can be learned from the experiences of the Scottish retail industry?
From Friday 10 July, staff and customers in Scottish shops had to wear face masks in an effort to help prevent the spread of coronavirus. There are some exemptions for customers under the age of five and/or with certain medical conditions, and for staff working behind protective screens.
The Scottish Grocers Federation (SGF) had criticised the move saying it put pressure on retailers to enforce the measures as well as raising concerns over age-related sales.
SGF head of public affairs Dr John Lee told Convenience Store the first weekend passed largely without incident but added the police need to offer support.
"Generally customer compliance seems to have been good, although not 100%. My sense is that staff are taking a light touch approach to any non-compliance, after all it has been emphasised very clearly by the First Minister that enforcement is not their responsibility.
"Generally customer compliance seems to have been good, although not 100%"
"We are not aware of any incidents of abuse etc but on the other hand we have heard nothing to suggest that Police Scotland are giving this an operational priority - we have written to the Chief Constable urging him to do this."
Lee added that is "yet another example of retailers being committed to making government policy work in challenging conditions and at very short notice". "This commitment has once again been taken entirely for granted," he said.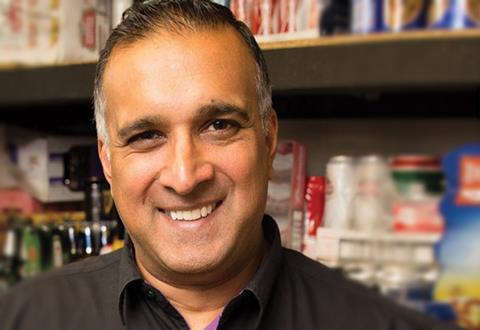 Mo Razzaq of Family Shopper Blantyre & Premier Mo's Convenience Store in South Lanarkshire agreed that most customers adhered to the measures but that staff weren't confronting those who didn't.
"We advertised that it was mandatory but we didn't enforce it. It's not our place to police this on top of everything else we have to police such as tobacco and alcohol legislation. We're in a difficult situation but we understand that it's important for as many people as possible to adhere to it.
"We rely on customer goodwill so we have to be careful about how we approach customers, especially ones who may be exempt from wearing a mask as we might be causing more distress by asking them to wear one."
Government confusion
Last week, Prime Minister Boris Johnson suggested that a similar approach could be taken in England however a few days later Michael Gove said on the BBC that there are no plans for such a system and shopper common sense would be trusted.
This message has been further confused with the Prime Minister stating today (Monday 13 July) that people "should be wearing" face masks in shops and that a decision on "tools of enforcement" would be made this week.
"The mixed messaging and indecision is not helpful for shop workers"
This toing and froing has led to some consternation from workers union USDAW. General secretary Paddy Lillis said the industry needs "clarity from the government".
"The mixed messaging and indecision is not helpful for shop workers. There must be clear and detailed guidance from the Government.
"Mandatory face coverings have been introduced in Scotland and the early signs are that this has been working well, but we will continue to monitor this. We welcome anything that helps to keep customers and shop workers safe, but the most important measures to help stop the spread of Covid-19 are to maintain proper social distancing and hygiene."