The new David's Kitchen store in Kirkcaldy, Fife, has been bombarded by customers stocking up on essentials in the wake of the Coronavirus outbreak.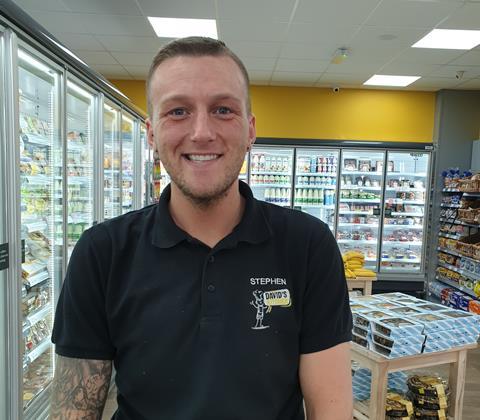 Stephen Graham, David's Kitchen supervisor, says: "It's been mad with people buying bread, pasta and toilet roll. We've been £1,000 up on some days due to extra sales. Customers are panic buying, but seem to be in good spirits at the moment. Our usual customers are spending more and there are a lot of new customers too. They're just buying essentials and heading back home again.
"A lot of supermarkets nearby haven't got the stuff we've got. We've never run out of toilet roll yet, but supermarkets have been out of stock. There's a massive Aldi next door - they have no chicken or mince and toilet roll. A lot of folk were saying they should have come to us first."
Star performers:
"The David's Kitchen store-made products go really well - the ready meals and the classic wraps and baguettes. Standard sandwiches like tuna and ham are popular. The vegan stuff such as beetroot rolls are really nice, but it takes time for people to buy into these things."
Successful NPD
"Aero Caramel is going well. We sold four boxes last week. It's on the counter so it catches people's eye."
The 100g bar (rrp £1), which launched in February, contains caramel-flavoured milk chocolate made with cocoa responsibly sourced under the Nestlé Cocoa Plan.