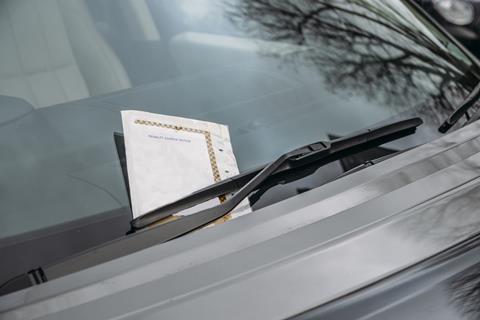 Bhavin Patel, who runs Tylers Green Stores at North Weald in Essex, was extremely upset to get a parking notice for £100 from Civil Enforcement Ltd for taking longer than two-and-a-half hours shopping at the Chingford branch of Costco.
He got in touch after not getting a reply to the letter he wrote to the MD with an explanation of the circumstances. Bhavin is registered disabled so not as quick as some but on this occasion it was Costco's own fault. In his letter to Louis Silveira he wrote that he had purchased 25 twin packed Nando's gift cards. "Please note that there was a considerable delay in getting each one of these 50 cards in total activated by one of your red coat supervisors as your instore CCTV footage will no doubt confirm, hence my visit took longer than anticipated."
He adds: "I am of the opinion that I must have waited approximately an hour for this process alone to be completed."
He regarded being presented with a parking fine for spending the sum of £3217.07 in total on the day in question was "simply adding insult to injury".
In Bhavin's, and his accountant's and solicitor's opinion, the new (since February) parking regime is just a money generating scheme for a company whose annual UK turnover exceeded £2.6 billion with an annual profit of £77 million during the last financial year.
He further thinks that Costco Wholesale has benefited tremendously from the pandemic, while businesses such as his had struggled throughout (in his case requiring an eight-day closure as he is listed on the NHS shielding register as a result of all his pre-existing medical conditions.
He told me: "I am reliably informed that Costco as the landowner can instruct their appointed agent, i.e. Civil Enforcement Ltd, to cancel this notice at any time should they wish to do so."
A Parking Charge Notice is not enforceable unless instructed by a court of law. It is, as Bhavin points out, merely an invoice. "They are deliberately made to look very similar to Penalty Charge Notices to confuse members of the public to pay up. Penalty Charge Notices are issued by the councils as well as the police. These are enforceable by law should one refuse to pay."
There was the possibility of a further fine following Bhavin's visit to Costco's tyre bay – the timing screw-up again not of his making.
I contacted Costco and spoke to Kate Merson in Property Management. I forwarded all the documentation to her and she replied: "I believe Mr Patel has now spoken to our MD and the warehouse directly and the PCN has been cancelled.
"Please note that if a further fine comes through from Mr Patel's visit to the tyre bay, he can contact myself or the warehouse directly to get this sorted."