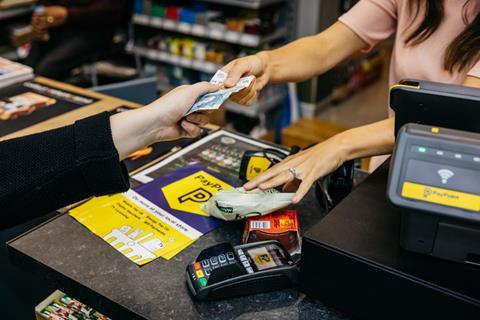 I don't often get emails praising PayPoint. This arrived from Rama Varambhia (Snutch News, Leicester): She says: "I am very surprised with the PayPoint service. Because every time we have any problems, they resolve it promptly and always ask at the end of the conversation, Anything else we can do? They go 'above and beyond'.
"Few weeks ago on Friday midday our internet was not working in this area. My internet provider was not able to come out to fix the problem until Monday so that meant we could not accept card payments which would've been a big loss to us especially now as we are encouraged to use Chip and Pin.
"We rang PayPoint on Friday afternoon to see if they can help in any way to ask our internet provider to solve the problem sooner. One of the directors was offering to come from Worcester to Leicester to connect us on our mobile network so we could carry on with the business."
Rama talked him out of that as it would have been risky travelling due to the heavy snow at the time.
"However he sent a local rep and the problem was solved by 5pm."
Business was back to normal within four hours.
She concludes: "I don't think any company can beat that. In the present climate."


Jac Roper is editor for Convenience Store's Dear Jac column. If you've got a retail problem, call Jac on 020 8502 9775 or email: jac@roper-biz.co.uk.