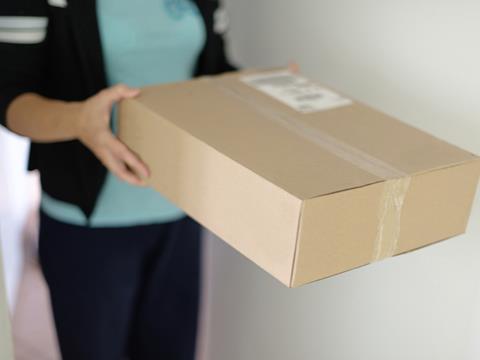 AK Desai rang up from his business Desai Enterprises (a convenience store with post office) in Manchester saying that he wanted to handle parcels but he couldn't find out how to get in touch with either DPD or Hermes.
(Indeed both companies are very hard to get in touch with according to disgruntled people waiting for their parcels and trying to talk to an actual human).
It looks like it is all done online these days (just like those negative comments).
DPD appears to be the larger of the two following the addition of more than 3,000 Collect+ parcel shops to its network last October meaning it has more than 6,000 pick-up parcel stores nationwide. It has a form to fill in on the website.
Hermes says it has 4,500 ParcelShops across the UK. They too have an online form.
If you fill in the form and are suitable (ie be at least 0.5 miles away from an existing ParcelShop, not operate as a food outlet, for example, a café, butcher's or restaurant / takeaway and not offer another parcel service) then Hermes says it will send a representative to visit your store to install your printer and set up your handheld terminal.
In fact both companies mention exclusivity so I suggested that AK should apply to both and pick the one he prefers.
And for anybody else trying to do something similar, here are the links:
https://www.dpd.com/nl/en/pickup-parcelshops/become-a-pickup-parcelshop/#aanmeldformulier_pickupparcelshop
https://www.myhermes.co.uk/parcelshops/become-a-parcel-shop
Update
Ashok Sthankiya, recently retired but obviously still following the industry news, got in touch over this story. He writes: "With reference to your query regarding Desai Enterprises – as they have a Post Office they are tied to them.
"The Post Office has just signed new contracts with DPD and Amazon Direct and hopefully all the offices will be able to provide the service from next year."

Jac Roper is editor for Convenience Store's Dear Jac column. If you've got a retail problem, call Jac on 020 8502 9775 or email: jac@roper-biz.co.uk.