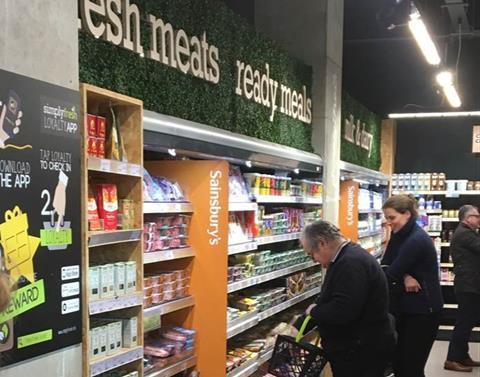 Simply Fresh and Sainsbury's have begun the roll-out of their strategic wholesale partnership following a successful trial earlier this year.
The partnership was trialled In January of this year at a store in London and was deemed a success, particularly during lockdown.
Earlier this year, new Simply Fresh COO Michael O'Loughlin detailed exclusively to ConvenienceStore.co.uk the extent of the partnership with Sainsbury's and how discussions with new retailers to join the proposition were advancing.
Head of sales and wholesale buying at Sainsbury's Richard Hodges said: "For progressive Independent retailers, operating convenience stores - on the high street or petrol forecourts - Simply Fresh is Sainsbury's route to market for wholesale supply. Sainsbury's is delighted to support Simply Fresh, supplying high quality, own brand products along with branded products across all categories to Simply Fresh and Simply Local stores nationwide. We encourage all interested Independent retailers to contact the Simply Fresh team directly to discuss potential growth opportunities."
Of the partnership, commercial director at Simply Fresh Steve Drake said: "We have a compelling proposition that combines great products, market-leading logistics, flexible IT for multi-site retailers and competitive terms. We know that customers love Sainsbury's range of own-brand products, and we are very excited to bring Independent retailers this opportunity to accelerate their business growth with Simply Fresh."