SHS Drinks is set to launch WKD Dark Fruit to ensure the brand "remains fresh and relevant to its core 18-24 year-old target market".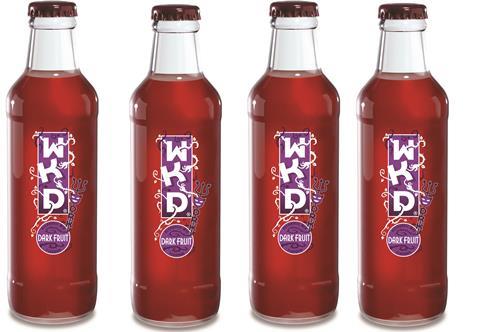 Available in early spring, this permanent addition to the WKD range will appear in a 4x275ml format and in £2.99 pricemarked 700ml, exclusively for independents.
WKD Dark Fruit will be aligned to existing brand variants in terms of abv, retail pricing, and bottle sizes (4% abv, 275ml and 700ml).
"WKD Dark Fruit this year – as WKD Pink did last - will deliver reappraisal of the whole brand and have a hugely positive halo effect on all WKD variants," said Nick White, head of alcohol brand marketing at SHS Drinks. "With both variants, we've taken hugely popular themes and applied a clever WKD twist.
"The launch of Dark Fruit will ensure that WKD remains fresh and relevant to its core 18-24 year-old target market and continues to generate strong sales growth for both convenience retailers and wholesale/cash and carry depots. This innovative flavour RTD will deliver something genuinely new and truly exciting for the entire category."