Strongbow Rosé is set for launch across the off trade alongside the cider brand's biggest ever TV campaign.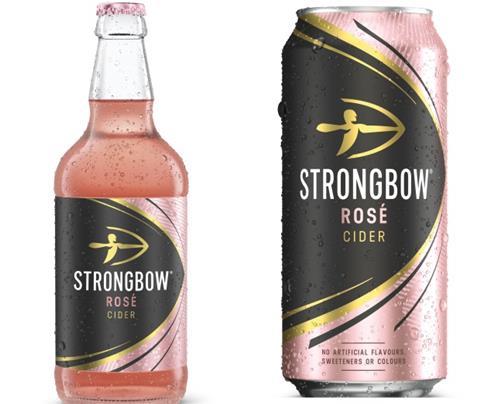 Launching in March, the new product is aimed at meeting demand for pink and rosé drinks, Strongbow said.
Strongbow Rosé contains no artificial sweeteners, flavours or colours, and is available in a 500ml bottle, four-pack of 440ml cans and a 10-pack of 440ml cans.
Coinciding with the launch will be a full brand redesign on the primary and secondary packaging across the Strongbow portfolio. The packaging now has a "consistent look and feel" across the range, with Cloudy Apple moving to a green design and Strongbow Original changing to a matte finish.
"Strongbow Rosé is one of the highest scoring concepts in terms of taste and appeal that we've ever tested," said Rachel Holms, brand director for Heineken's cider brands.
"A recipe set for success combined with the new packaging design, our Rosé cider will grow the category by appealing to a different shopper and is guaranteed to help retailers realise the full potential of their Cider offering. We think it's going to be one of the biggest product launches of 2020."