Halewood Wines & Spirits has added a new Watermelon & Lime Vodka variant to its J.J Whitley range.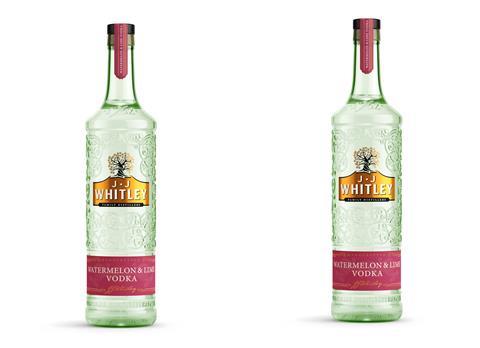 The new vodka delivers a "tropical burst of watermelon, lime oil and vanilla on the nose", with a sweeter yet subtle spiced finish on the palate, Halewood said.
Available to independents later this month, J.J Whitley Watermelon & Lime Vodka is 38% ABV, with an RRP of £14 for a 70cl bottle and £19 for a 1 litre bottle.
Halewood Wines & Spirits marketing director James Stocker said: "Zesty and citrus flavours are set to be big trends this year and very much the taste of spring and summer. People want lighter and fresh flavours, but also want a drink with an edge – a slight sharpness that hits the palate. The subtle bitterness of the lime does exactly this and is a complete contrast to the vibrant watermelon. It creates a depth of flavour that people can savour and enjoy.
"The Watermelon & Lime Vodka brings a tropical twist to the J.J Whitley range of vodkas and gins, and meets consumer demand for discovering quality, exciting flavours at outstanding value."