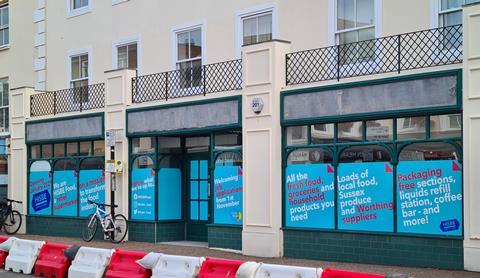 Ethical supermarket HISBE is gearing up to open its second store in Sussex despite the impact of Covid-19. We caught up with founder Ruth Anslow to discuss the new Worthing site's progress and the challenges the team has faced.
The HISBE team had planned to open the second store in Worthing, West Sussex in May 2020 and were all primed following a successful funding drive. However when Covid-19 hit, plans were put on hold.
"It all came together quite quickly once we decided we liked the premises," explained Ruth. "We raised the money. On the 28 February we signed the lease, on the 4 March we drew down the money and then 11 March, we went into lockdown. That put a massive spanner in the works because we were supposed to open in May and that put us in financial difficulty."
With one store under their belt, what were the learnings they took to the second site which is currently being completed. "One of the things we learned from the first one was how to manage a refit more effectively. When we opened our Brighton store, we were new to this and we did it piecemeal but this time we've project managed it in a completely different way. We raised £450,000 through crowdfunding and did that upfront rather than as we went along like in Brighton.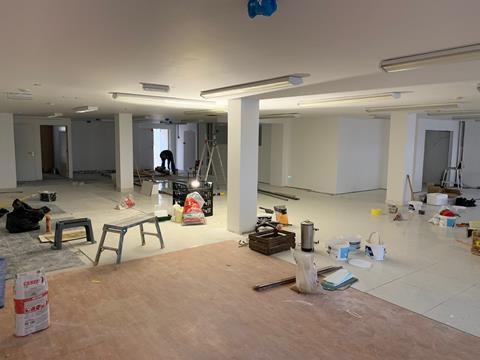 "We also took a very different approach to team building and taking on new staff. We have a couple of key people in our Brighton to create a team in Worthing. The main difference is we're prepared this time! We've been replication ready for a while now but hadn't found the right site. The first year of Brighton was pretty chaotic and we don't think it'll be like that in Worthing."
Ruth outlined some of the challenges the business faced but is optimistic the high street will bounce back.
"We're on a break even model to ensure our prices are kept low without affecting suppliers and we needed to have two stores running. The impact of delaying it from a May opening has not only been financially difficult but demoralising. We always knew we were going to open the second store. There was never a question of closing so we just had to make it work financially.
She explains that this goes beyond HISBE. "The life in the high street still isn't back yet. Trade is still slow and unsure but I'm sure it'll return in some form. Our motto has been why go back to normal when you can go back to better? And that's never been more apt than now."
The team opened their first store in Brighton, East Sussex in 2013 and after an extensive search decided on the neighbouring seaside town of Worthing as the site of its second store.
"We've been looking for our second store for two years. We looked around Brighton and Hove but never found the right site. And then my sister [HISBE co-founder Amy Anslow] moved to Worthing and she started getting excited about the area believing we could move somewhere that had its own cultural heritage. There was a lot of regeneration going on in the area with people moving from Brighton to the area.
"I'm glad more people are aware about it. There needs to be a massive shift in food and farming because the current system isn't sustainable.
"When I started visiting the area, I found there was a vibrant food scene here and an engaged council into regeneration and there was a lot going on in terms of sustainability that we could fit into and become a part of."
Ruth and her team have quite specific needs when it comes to a site hence the two-year search. "The size and location are both obviously key. We need around 3,000sq ft to do what we do, that enables us to have a big enough range that we can compete with the regular supermarkets. We can fit in around 4,000 products and you've got everything in that shop that people need across the product categories. The store also needs to be spacious enough that people are comfortable shopping there as that's something customers in our Brighton store value. We also want to be in the heart of town, on high streets where there are other businesses. It's important for us to be near other retail businesses as they will create the footfall and we woo them away!"
When HISBE opened in 2013, it was seen as ahead of the curve in terms of sustainability whereas it's being embraced by more retailers now. "I'm glad more people are aware about it. There needs to be a massive shift in food and farming because the current system isn't sustainable."
Suppliers
Another USP of the business that is becoming more mainstream is local supplier focus. The business prioritises local suppliers with 43% based in Sussex. Was this a help or a hindrance during lockdown?
"All of our fresh food suppliers kept going, some of them are very small businesses and I've been gobsmacked and full of respect for the way they've kept going. We were able to stay open off of their efforts. There were a few hiccups in March due to panic buying but largely there weren't many gaps throughout lockdown."
With provenance a key purchasing decision moving into 2021, what advice does Ruth have for independent retailers considering engaging more with local suppliers?
"It seems obvious but go and meet them. But a lot of people contact us by email but you need to meet them in person, check out the operation and that they've the capacity to supply you properly. These suppliers need to be really well organised and you need to be able to work with them around any potential issues. You do have to be more flexible with smaller suppliers than larger ones."
Cash concerns
With money tighter and many jobs at risk, does Ruth worry that sustainability has taken a backseat? "We have seen trends nationally of people going back to plastic wrapped products because they feel it's more hygienic. I think it will recover but I can see how some people have gone back to traditional supermarkets.
"Communication is key for us. We are a rebel supermarket. We want to turn the supermarket rules on their head and buck convention. It's also important to know what your customers want and what best serves them. Our messaging in Worthing is around local pride and the local food economy. When you spend a pound in a major supermarket, only about 5p goes into the local economy but we spend 57p locally. We'll be talking about local impact and being responsible employers.
"Communicating the plastics and packaging element will be key. Worthing has an older demographic that might remember when it was typical to buy produce loose so I'm interested in showing them the 21st century version of that."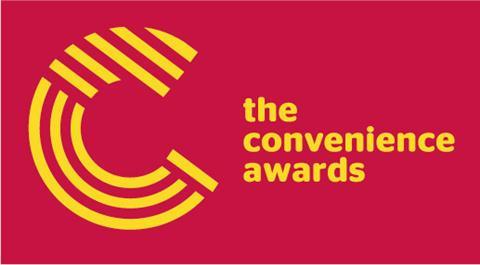 The Convenience Awards 2021, brought to you by ConvenienceStore.co.uk, The Grocer and Lumina Intelligence, will have a Sustainability Retailer of the Year category so if you think you and your store are sustainability champions, enter now.