Sustainability in the supply chain is one of the highest priorities for shoppers and it's important to stock the ranges that will appeal to those customers. What are some of the major food and drink brands doing to improve their sustainability?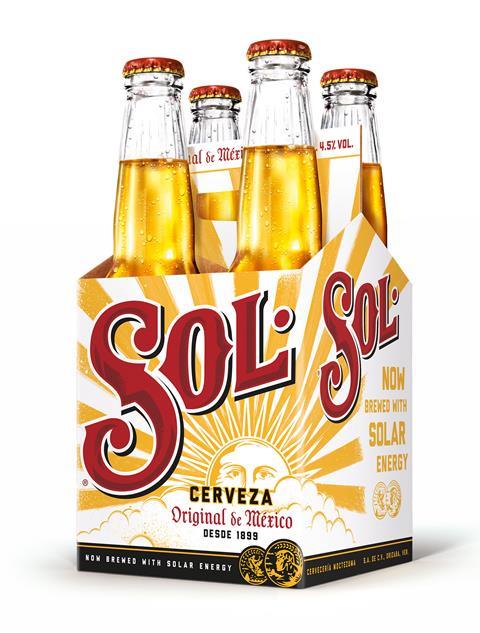 Sol
Heineken's Sol brand is certainly living up to its name following the installation of 4,000 solar panels at its UK brewery and a further 9,212 solar panels at its Dutch brewery. Installed in April 2020, all bottles brewed at both sites have been produced using renewable energy from solar power and the bottles will display the 'Brewed with Solar Energy' tagline.
Heineken went into further detail about the initiative here.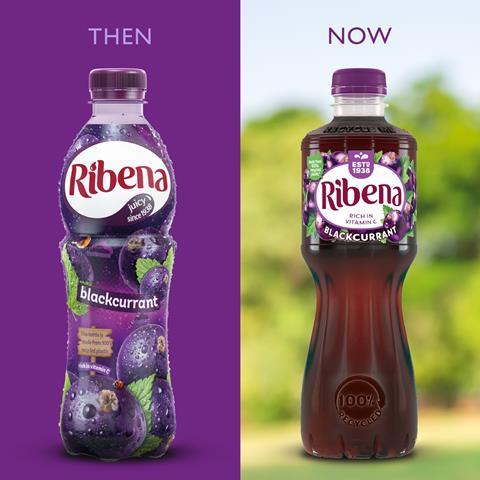 Ribena
Ribena recently unveiled a new design that will make it the largest soft drinks brand with bottles that are made from 100% recycled plastic and are 100% bottle-to-bottle recyclable.
The new bottle's design features a reduction in the plastic sleeve, making the bottles more easily detected as clear plastic to be recycled by existing UK recycling infrastructure. This packaging change has removed 202 tonnes of plastic and is the most significant brand design update in the past decade. This change has been made possible only after a two-year development programme and investment of £1.6m in new manufacturing equipment, as well as in research and design.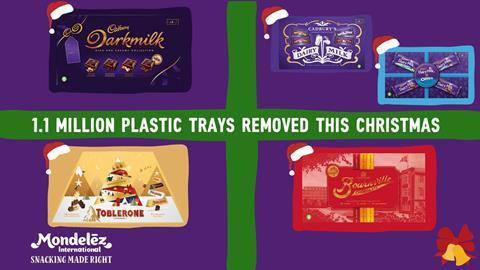 Mondelēz International
Mondelēz International has reduced plastic across Cadbury, Bournville and Toblerone selection boxes to help make it a green Christmas.
As part of the company's 'Pack Light and Pack Right' packaging strategy, all UK and Ireland adult selection boxes including Cadbury's Classic Collection 430g, Cadbury Darkmilk 340g, Cadbury & Oreo 430g, Bournville 400g and Toblerone 510g will now use cardboard trays, resulting in a reduction of 33 tonnes less plastic used this Christmas. This move will contribute to its global target to eliminate 65,000 tonnes of packaging by the end of 2020.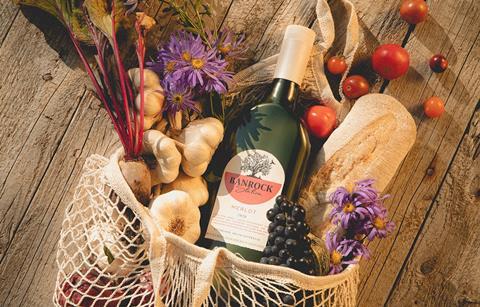 Accolade Wines
Accolade Wines' eco-friendly brand Banrock Station has launched a flat bottle made from 100% recycled plastic. Banrock Station's Merlot and Chardonnay are available in the Co-op with a wider roll-out from January 2021.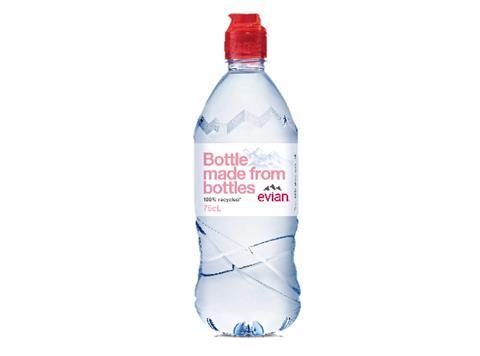 Evian
Evian's 750ml bottles are now made using 100% rPET. Earlier this year the brand was certified carbon neutral, following significant improvements at every stage of the product life cycle, from production to transportation and the use of renewable energy. Evian also works with Hubbub in the UK; a sustainability and behaviour change charity with the aim to provide solutions for everyday greener living.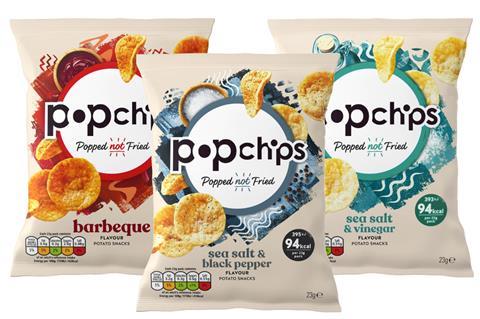 KP Snacks
Over the course of 2020, KP Snacks has reduced the packaging on its popchips portfolio by 23 tonnes and revealed a modern new pack design across the range. The brand has reduced the size on the inside and outside plastic layers across all popchips formats, which represents an overall decrease of 10% annually. KP Snacks estimates that 23 tonnes of material will be saved, the equivalent of over 5 million fewer packs per year. The packaging reduction rolls out between November and January. The move is part of KP Snacks' pacKPromise, which sees the company striving to use less packaging across its portfolio, with the end goal of all its plastic film packaging being fully recyclable by 2025.