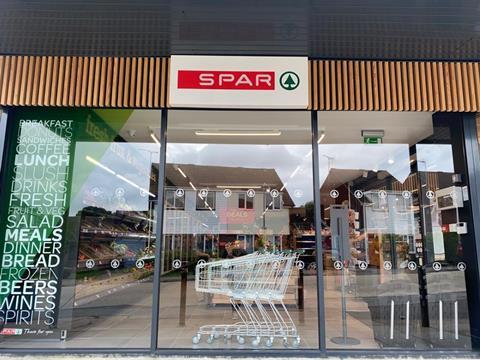 Essex-based retailer Ajay Odedra has joined Spar, switching from Simply Fresh.
His Boreham store in Essex was part of the Simply Fresh supplied by Sainsbury's model, however when the latter announced the closure of its wholesale division in July, Ajay made the switch.
The store, using A.F. Blakemore as its delivered wholesaler, relaunched on 20 September with a host of activities and freebies.
Ajay said: "I worked with Spar and A.F. Blakemore previously so I knew I could rely on their systems and processes. The switch over was quick and efficient with supply being switched on within a week. I am looking forward to working with the team at A.F. Blakemore again and together developing and growing my business."
New business manager at Blakemore Trade Partners Stuart Ware said: "As an independent family business and one of the UK's leading wholesale food suppliers, we understand the needs of other independent businesses.
"We are very happy to welcome Ajay and his team into SPAR and we look forward to a long-lasting working relationship."
A.F. Blakemore currently owns 267 Spar stores and services 685 independently Spar stores, in addition to operating business-to-business divisions spanning wholesale distribution, foodservice and shop fitting. More recently, the company acquired the Philpotts chain of prepared-food stores in 2019 and online food retailer and wholesaler Vegan Store in 2020, as well as opening a £14m logistics distribution depot in Bedford earlier this year.