Sandeep Bains has been the driving force behind Simply Fresh in Faversham, Kent for eight years but is now getting ready to switch over to Southern Co-op under the Welcome branding. We caught up with him to discuss why he's changing and his plans for the business.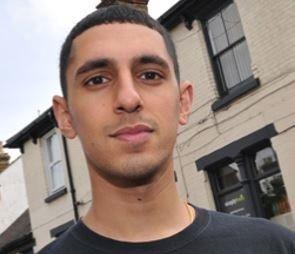 "The store will close later this month and then on 3 February will re-open as a Southern Co-op franchise under the Welcome branding," explains Sandeep. "Everything in the store will be Co-op branded.
"We've revealed the change on social media and it's been very popular with customers. All of our feedback has been positive. We'll also probably increase our staff from eight to around 10 or 12."
Sandeep had been with Simply Fresh for eight years but felt it was time for a change. "We set the store up from scratch eight years ago and went with Simply Fresh and we've had good success but it was time for a change in method and approach. We wanted a change in terms of in-store procedures."
Supply chain
Range was also a driving force behind the decision. Although already stocking Co-op lines via Simply Fresh's supply deal, Sandeep wants to improve supply chain efficiencies. "It allows us to be a little bit more competitive on pricing. We're already stocking Co-op products so it's only going to be a bigger and better range."
This wasn't a decision Sandeep came to easily and he reveals he did consider Simply Fresh's supply deal with Sainsbury's as an option. "We did talk it over with Simply Fresh and did consider the Sainsbury's tie-in but it was too soon in that deal for me. We learned from the Palmer & Harvey situation, that security is important and Co-op offered me that in the long run."
Staying in control
Although Sandeep will be a franchisee, he will maintain control of the store. "I'll be a franchisee but not to the point I won't have freedom to do what I want in the store. If I want to team up with a supplier that I think will work, I can do that. This is a franchise model that works and they want my tills to be ringing so it's in both our interest to work together."
Does he foresee more retailers moving towards the franchise model? "It depends on the individual. Some people just love the freedom to shop around and be in charge completely in terms of supply - that's their entrepreneurialism coming out. But others treat it as one business of many and want it looked it after. It's certainly a good option if you want more support in-store. You can see that from One Stop and I'm sure they're doing a great job for their franchisees."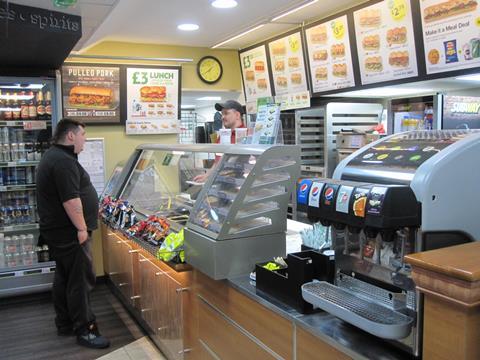 The store is set for its grand re-opening on 3 February. As well as having Co-op livery, Sandeep is using the opportunity to make some bigger changes. "I'm going to take the Subway out of the store to allow for a bigger range. We've had Subway in the store for six years and it has also run its course. My business' future lies within convenience and that the specialist food to go offering we'll have which includes Costa, Rollover, Fwip and others is sufficient for what we need for food to go as well as match or better our Subway sales."
Hunting a bigger basket spend
He says that he expects the Co-op name above the door to drive a higher basket spend. "I'm working towards higher margin items such as Fwip ice cream or Tango ice blasts, hot food or coffee to go. These are high margin items that create more excitement around the store.
"The area we're in is growing in the right direction in terms of demographic. For me, it's important to chase a bigger basket. Being a Co-op, I think it certainly commands and demands a bigger basket spend and that's what I'm after. We should have the range and what everybody needs to do that top-up shop. I also want to be a destination for food to go and for vape, and have all these exciting things that will drive people to my store."
One unique offering that Sandeep will have is a supply of Maximuscle products. "We're going to have a range of products including the bars, RTD drinks and Raw Max pouches to begin with plus some accessories. The biggest tub we'll do is around the £15 mark, although probably cheaper on promotion. We're going to work with them and play with it and just see where we can go with it. If I have a demand for tubs, then we'll go with the tubs. My number one criteria for any supply partner is that we can work together."
Although the store hasn't reopened yet, Sandeep has strong ambitions for the new look but is realistic. "It's difficult to say because there's been a strong increase since the pandemic hit and that could easily go once things go back to normal. I would like to consolidate the Coronavirus numbers and then look to add on top of that."