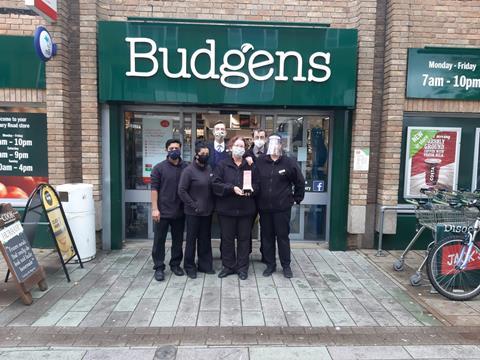 With entries for the Convenience Awards 2021 now open, Conveniencestore.co.uk has checked in with one of the winners to discuss what's happened since receiving their accolade.
Budgens Arbury, in Cambridge, won Best Large Convenience Store at The Convenience Awards 2020. The award was presented for its smart investments in new technology and chiller equipment, and the range having a value-led focus for shoppers on lower incomes.
"The main thing is recognition," said owner Ronak Patel. "It's to know that all our hard work has been noticed."
Patel and his team have shouted their achievement by placing posters and banners, that were supplied by Budgens, above the till and around the store to show their customers they won.
"I think locally, there is more of a buzz, as word spreads around. More and more people are coming in to see what we're doing and why we won," said Patel.
Since its winning, Patel has been approached suppliers, including Ferrero Rocher. The dessert giant has offered to do a "trial site" at the store to monitor different pricing points and promotions.
"The main project is going to start after Christmas, but for now, they've provided us with a few stands to see what price points we can sell it at and how customers react to it," said Patel.
"The main thing behind this is gearing up towards Easter."
Patel went on to say he only took over the store two years ago, so not only was this a first-time win, but a reflection on what him and his staff had already achieved.
"The last two years have been really hectic for the team, with new ownership, new direction and a new focus, there were a lot of changes to get on board with."
The store was originally 8,000 sq ft but the refit, that took place in September last year, saw the site downsize to just under 5,000 sq ft.
"It was a loss-making store and we turned it into a profit," he said. "Turnover increased, and electric bills have drastically reduced."
Now, looking forward, Patel remains focused on category and range reviewing and seeing what other products can be added into its existing range to bring more customers in, and offer "a better shopping experience so they can get everything they need in one place".