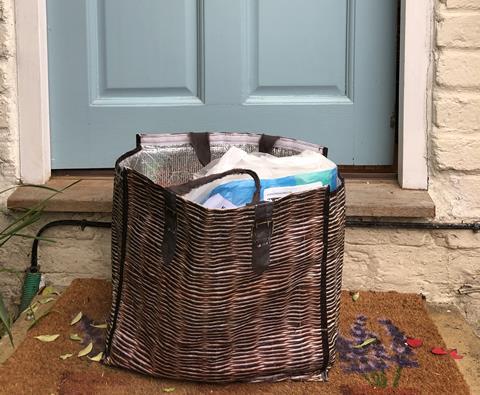 The Convenience Awards 2021, brought to you by Conveniencestore.co.uk, Lumina Intelligence and The Grocer, is now open for entries and this year's event sees two new categories added. Convenience Rising Star of the Year and Customer Delivery Store of the Year.
Convenience Rising Star of the Year
The Convenience Rising Star Award is open to retailers of all ages who have opened their first store in the past two years. As well as examining sales results and customer engagement, the judging panel will be looking for examples of innovation from entrants, particularly around taking a new approach to any retailing challenge.
To be in with a chance of winning this award, entries must demonstrate:
An innovative approach to convenience retailing, be it overall or overcoming a specific challenge
The ambition to want to improve the entire sector with their ideas and work ethic
Evidence of how their approach has benefited the business from a financial and engagement point of view
Customer Delivery Store of the Year
Delivery has exploded within the convenience sector due to the pandemic and more retailers than ever are embracing this service. This award recognises retailers that have implemented a successful delivery service that provides the dual function of serving communities and driving sales.
Entries must demonstrate:
Evidence of a successful delivery service that has either been created or significantly expanded in 2020
Proof of a system that is fit for purpose for the size and scale of the business. Can be partnership with delivery partner or run completely on their own
How they've used delivery to grow their business via sales increases, upselling, community outreach
Effective communication of the delivery service to existing and new customers
ConvenienceStore.co.uk editor Aidan Fortune encouraged retailers to enter the awards. "Delivery within the convenience sector has grown substantially over the past year, particularly during periods of lockdown. Retailers have had to pivot quickly in order to take advantage of this growing trend and we've seens some amazing successes in delivery that should be recognised and rewarded."
On the Convenience Rising Star of the Year category, he added: "We're always looking to find that new retailer who is bringing fresh ideas to the industry. This category looks to highlight of the newer names in the sector and I look forward to finding the next star inconvenience."
Deadline for entries is Monday 12 April 2021 and the event will take place in September 2021 in London.
ENTER THE CONVENIENCE AWARDS 2021
For sponsorship queries, please contact Cathy McDonagh at Cathy.McDonagh@wrbm.com.