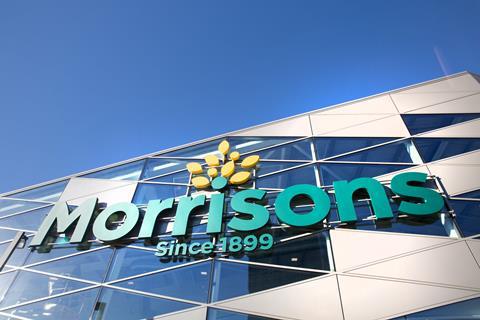 Morrisons has recommended a £6.3bn offer from a consortium led by private equity firm Fortress Investment Group, just weeks after turning down a £5.5bn offer from another private equity firm Clayton, Dubilier & Rice (CD&R).
While the offer still needs approval from Morrisons' shareholders, if completed, it will represent a massive shake-up in the UK grocery retail sector, with repercussions for convenience.
Why Morrisons and Fortress?
Fortress says it views the UK grocery retail sector in particular as an "attractive and differentiated long-term investment opportunity" and that this conviction has been "further enhanced over the course of the last year given the impressive manner in which Morrisons supported customers, employees and broader stakeholders through the COVID-19 crisis".
Fortress believes believes Morrisons is "well-positioned to take advantage of emerging trends in the UK grocery industry be it grocery delivery, hiring new staff to help pick and pack customer orders or integrated vertical sourcing of products".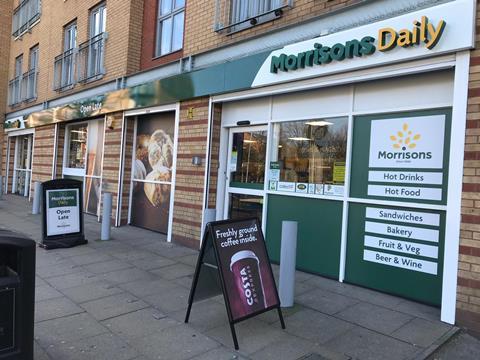 What does it mean for McColl's?
McColl's has a supply deal with Morrisons that runs until January 2027 with plans to expand the Morrisons Daily format to 300 sites by then.
In a statement following the Bidco/Fortress announcement, McColl's outlined its status. "McColl's extended its wholesale supply contract with Morrisons in February 2021 by a further three years to January 2027, providing the business with even greater access to Morrisons' grocery expertise and brand. This contract will not be affected by any potential changes in the ownership of Morrisons.
"The company's focus remains firmly on maximising efficiency in its wholesale supply arrangements and the successful rollout of Morrisons Daily conversions across the estate. McColl's looks forward to continuing to build on the strong relationship developed with Morrisons over the years to serve our local neighbourhood communities with a high quality convenience offer."
What does this mean for the UK convenience sector?
Fortress already has form when it comes to retail, having previously invested in Majestic Wine in the UK. In the US, it has a 19-year history of working in the grocery and petrol forecourt sectors.
Outlining its strategy for Morrisons, Fortress intends for it to continue to operate as a standalone business and help it focus on its existing agenda of strong customer focus; vertically integrated supply chain; targeted new store openings and job creation; and focus on wholesale and online channels. The wholesale side came under fire of late when Morrisons cancelled some of its supply however it backtracked on that decision within a week.
One area that the multiple retailers haven't been able to crack is rapid delivery and, given Morrisons ties with Amazon, this may become more of a focus for any new owner.
Is it a done deal?
Any offer will have to be approved by shareholders so not yet. Another private equity firm Apollo Global Management has also expressed interest in Morrisons. It stated that is in the preliminary stages of evaluating a possible offer for Morrisons. However, Apollo was clear to note that no approach has been made to the Board of Morrisons and there can be no certainty that any offer will be made, nor as to the terms on which any such offer might be made.
What do Morrisons and Fortress say about the deal?
Chairman of Morrisons Andrew Higginson said: "The Morrisons Directors believe that the Offer represents a fair and recommendable price for shareholders which recognises Morrisons' future prospects. Morrisons is an outstanding business and our performance through the pandemic has further improved our standing and enabled us to enter the discussions with Fortress from a hard-won position of strength. We have looked very carefully at Fortress' approach, their plans for the business and their overall suitability as an owner of a unique British food-maker and shopkeeper with over 110,000 colleagues and an important role in British food production and farming.
"It's clear to us that Fortress has a full understanding and appreciation of the fundamental character of Morrisons. This, together with the very clear intentions they have set out today, has given the Morrisons Directors confidence that Fortress will support and accelerate our plans to develop and strengthen Morrisons further.
"Fortress, CPP Investments and KREI all have strong track records and a long-term approach to investing. They are backing our strategy, our management and our people. Morrisons has a rich history and a special culture and I am convinced that with the long term support of Fortress, the business will continue to prosper in the future."
Managing partner of Fortress Joshua A. Pack added: "We believe in making long-term investments focused on providing strong management teams with the necessary flexibility and support to execute their strategy in a sustainable and value enhancing manner. We fully recognise Morrisons' rich history and the very important role Morrisons plays for colleagues, customers, members of the Morrisons Pension Schemes, local communities, partner suppliers and farmers. We are committed to being good stewards of Morrisons to best serve its stakeholder groups, and the wider British public, for the long term."
What do analysts think?
Retail Economics CEO Richard Lim said: "This signals the biggest shakeup in the UK grocery sector for over a decade. The grocery sector is transitioning through a period of enormous change as the impact of the pandemic has shifted buying behaviour. Navigating the fast-paced change in market dynamics, customer behaviour and the pressures on the food supply chain in a post-Brexit environment will be no easy feat.
"Success will hinge on the new owners gaining the support of experienced key members of the leadership team to execute on the future strategy. This will be critical given the pace of change sweeping through the industry. However, the shift towards online grocery shopping, the growth of rapid delivery and the cross-over with the takeaway market presents lucrative opportunities if the transition of ownership becomes seamless."
Meanwhile Aquis Exchange said the offer raised more questions than answers. "This deal will be accepted with some justifiable scepticism by shareholders and the 100,000 staff. Is this the right value? Is this action the start of asset stripping, with Morrison owning so much property? Will this start a bidding war? Will the 'Great God' Amazon suddenly appear from 'left-field?' Could Sainsbury's soon be in play as another target for hungry predators? Morrison might look like 'a snip' to get cheaply into UK food market. The shares have gone nowhere in the last five years. Last year Morrison posted a profit of £201 million on sales of £17.6 billion."