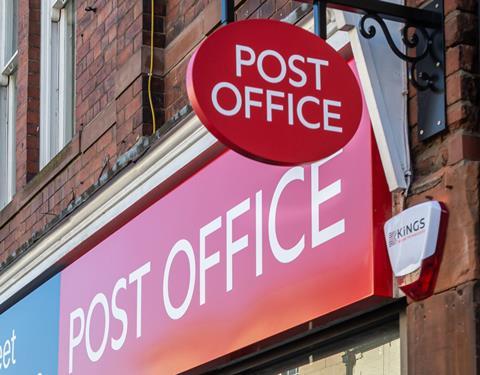 Applications are now open for two serving subpostmasters to sit on Post Office board.
This is the first time subpostmasters have had the opportunity to join the board as non-executive directors.
One of the fall-outs of the Horizon scandal, it is hoped these additions will "ensure that the experience and interests of 8,000 Postmasters are directly reflected in the decisions of the Post Office's main board".
An independent committee comprising leading industry figures has been appointed to ensure a transparent selection process. The committee is made up of Association of Convenience Stores CEO James Lowman, Co-op Group CFO Shirine Khoury-Haq and Council Member at the Institute of Directors Jean Church MBE.
The voting process will be overseen by Civica Elections services (formerly Electoral Reform Services), and Green Park consultants, specialists in board appointments, who will advise on best practice across the process.
It had been announced in August 2020 that one subpostmaster would be appointed however the board and shareholders decided to increase it to two to create a fair representation.
Post Office board application process
Applications will be open for four weeks and require interested serving postmasters to submit a CV and a short personal statement. This can be submitted via the Post Office website here.
These applications will be scrutinised by Green Park, and a selection then put forward for interview by the independent panel. A shortlist of candidates will then be put to a vote of subpostmasters in March 2021 which will be overseen by Civica Elections Services.
The two candidates with the most votes will then be recommended to the board and to the Secretary of State for Business, Energy and Industrial Strategy for final approval. The successful postmaster non-executive directors will join the board in April 2021, at the start of the new financial year for Post Office.
Chief executive of the Post Office Nick Read said: "Having two serving postmasters on our board sends the clearest signal yet of our determination to ensure postmasters really are at the heart of our business, and this election is another vital milestone in resetting our relationship with postmasters. The transparent and independent selection process, led by external industry experts, will ensure the Board is able to benefit from the counsel and input of the most suitable candidates.
"To sit on the board of any company carries great responsibility, a responsibility I know our Postmasters will be well placed to fulfil. I have been encouraged by the interest from Postmasters in applying and look forward to working with our two new non-executive directors in March."
Read recently spoke at the Convenience Conference about regaining subpostmaster trust in the wake of the Horizon situation. This can be viewed on demand here.