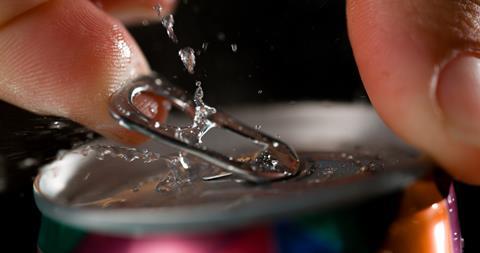 Alcohol industry regulator, The Portman Group, has issued updated guidance to drinks companies on the hard seltzer category.
The new guidance relates to how the products are labelled, given that a YouGov poll found that 65% of consumers failed to recognise what it means when the word 'hard' is linked to 'seltzer' and that there may be some confusion over its alcoholic content.
To help remove this confusion, it has called on companies to ensure they have "ample cues to inform consumers hard seltzers are alcoholic".
Matt Lambert, CEO of the Portman Group, the alcohol social responsibility body and alcohol marketing self-regulator, said: "The UK is the leading European market for hard seltzers, but the phrase has yet to be anglicised and commonly understood. It is therefore incumbent on producers to ensure that UK consumers have additional cues to ensure that they understand that 'hard' products are alcoholic and are not alluding to a product's higher alcoholic strength.
"We would also remind producers not to make health or wellness claims. Our free Advisory Service can offer advice on the marketing of hard seltzers and other products."