Parfetts has announced record growth in both profit and sales in the year ending June 2019, while attracting retailers to its Go Local symbol group in "record numbers".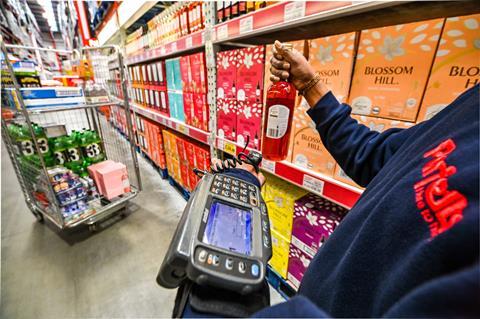 The employee-owned wholesaler has announced a 9.8% increase in year-on-year turnover to £380m, while pre-tax profits rose 17.5% to £6.1m. Like-for-like sales, excluding its new depot in Middlesbrough and cigarettes, grew by 5%.
Parfetts joint managing director Greg Suszczenia said: "These are record results in both sales and profitability despite paying two bonuses to all staff as well as investing heavily in the business. It has been a tough 10 years for our business paying off the family, these results are a testament to the hard work of all staff in achieving that and a great springboard into the next decade.
"These results are really motivating as they reassure us that our strategy of caring for the traditional business while preparing for the future is also paying dividends in the midst of that process. Our strategies are working well for us in each depot but particularly the Gold (Go Local Direct) delivered strategy out of Sheffield. It means we are now really focusing on growing Gold sales Southward out of the Somercotes depot and Westward out of Aintree."
The acquisition of a new depot in Middlesbrough has doubled its weekly turnover in just one year, while the Go Local symbol group is now halfway towards achieving its target of 1,000 fascias, with stores stretching to Birmingham and Wales.
Retail Director Guy Swindell said: "We are attracting retailers to our Go Local symbol group in record numbers. They value our independence and truly flexible approach to how they work with us. Our USP is that we recognise that retailers need the flexibility to trade in the way they want while being part of a professional template with lots of support and innovation."