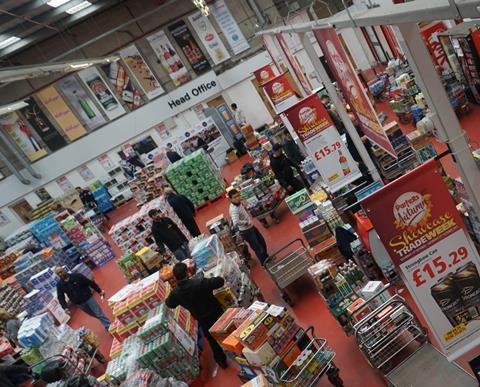 Parfetts' retail club has exceeded 3,000 members, following a record year of growth with turnover from its members exceeding £263m.
The wholesaler reported record turnover for a second consecutive year, with total sales increasing by 6.8% to £345m in 2017-18. It revealed that the retail club, which offers benefits including exclusive promotions, a rebate scheme and free point of sale, with no membership fees or contracts, grew from 2,400 members in January 2018. At the same time, membership of its Go Local fascia group leaped by 33% to over 400 stores .
The company sees over 5,000 customers visit its depots or order online every week, it says, with 19% of retailers now ordering online. Orders placed this way have access to the same offers that are available in the depot.
Parfetts is undertaking a rapid expansion of its delivery service, with the scheme now in place to deliver fresh and chilled products, frozen food, greetings cards and toys, plus a Click and Collect service at the customer's chosen depot.
Parfetts retail director Guy Swindell said: "We are enjoying unprecedented growth by building our offer around the needs of the independent retailer.
"Our aim is to be the easiest company in our sector to do business with and add real value through keen pricing, great availability and unrivalled service."