Parfetts has announced a 28% increase in turnover at its Middlesbrough depot in the past six months as it continues to expand in the North East.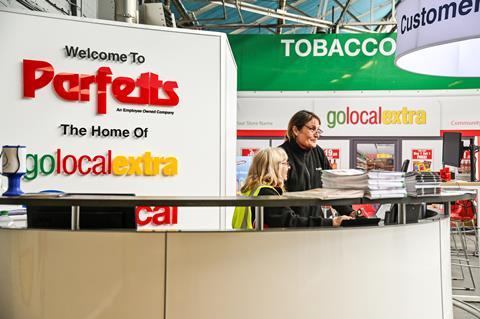 The wholesaler has also signed up 15 new Go Local stores in the region over the six-month period.
Parefetts acquired the Middlesbrough site from Blakemore in June 2018, taking its total number of warehouses to seven and extending its reach from Wales to the North East and into the Midlands.
Commenting on the growth, Joe Kaye, general manager of Parfetts Middlesbrough, said: "The team in Middlesbrough has worked hard to deliver exceptional service to retailers across the region.
"We have worked closely with our customers to expand the range and improve the delivery network. Parfetts reputation for great value has attracted new customers to our Retail Club and new fascia members."
Parefetts has seen over 5,000 customers visit its depots or order online every week. It said 19% of retailers now order online and enjoy the same offers available in the depot. Online orders can either be delivered, subject to availability, or picked up through the 'click and collect' service.
Bay Bashir, owner of five Go Local stores in Middlesbrough, said: "Parfetts has helped move my business to the next level. The team share our vision of where we can take it, and the move was straightforward. We've had a great response to the Go Local fascia, and I love the new store look, it's fresh and clean, it just works.
"Parfetts offer good value, and it's about 5% cheaper at wholesale than my previous supplier, which has an immediate benefit on cash flow. I also receive a 2% rebate on his spend, alongside regular offers and some great support."