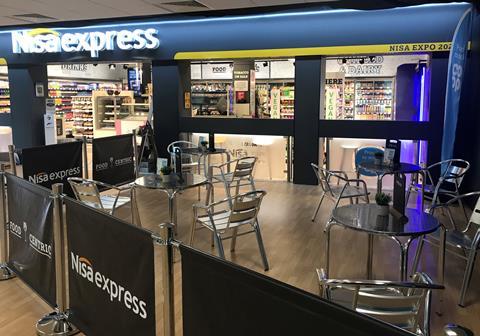 Nisa plans to increase the number of Express format stores in its estate to 50 by the end of the year.
Speaking exclusively to ConvenienceStore.co.uk, Nisa's head of store development & category management Darren May explained the goal for the format, first introduced in October 2020.
"We've just got to double figures, and have hit the 10 stores mark. While that isn't a fantastic achievement for the entire year, but we never sort of had a high expectation for this year. I think as we go into 2022, we've got a really good pipeline of Express stores that we're going to start rolling out, with some of our key retailers.
"For 2022, the target that we've got is around 40 stores by the end of the year. When it was pitched to Nisa, it was clear that we weren't going to see the sort of numbers that we've seen other Nisa formats do. This is more about providing a solution that really truly supports this size of store and making sure we've got the right proposition for the market."
May explained the Express format and why it was created. "We didn't have a small store format that facilitated a traditional convenience offer."
A Nisa spokesperson explained that the Express format is available to all partners, albeit dependent on store size with the format being designed for stores below 1,000 sq.ft. They added that while this might be city centres for the food centric version, it also suits forecourts.