Independent convenience stores have maintained an impressive level of sales in the weeks following the initial imposition of the national coronavirus lockdown.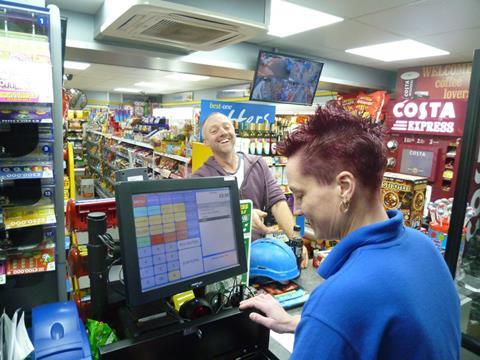 Sales data from the week ending 9 May shows that stores are still running at some 40% higher than the equivalent period last year, following on from an initial spike in mid-March immediately following the closure of most workplaces and foodservice outlets, when sales shot up by 34.8% year-on-year.
The data comes from In-Touch Group, which manages a data lake of sales returns derived from around 6,000 UK c-stores via their epos partners. The service is unique in that it combines data from a variety of epos providers in the independent sectors, giving suppliers a new, representative read of sales figures in the sector by sku and category, along with daily store footfall and basket sizes.
In-Touch founder and managing director Gerry Hooper plans to use the multi-platform capability of the model to transform the operation of couponing in the sector, giving manufacturers the ability to promote brands in the independent sector through digital vouchers that are validated and redeemed automatically by retailers via their epos systems. The service is designed to remove the historical barriers to coupon use in independent convenience stores, in that the retailers know they will be paid for coupons validated through their tills, and the suppliers know their coupons are being redeemed against the right products.
The offers can be combined with loyalty schemes, and promoted via in-store media screens. Further modules for online ordering and/or click and collect services are also available.
Hooper told C-Store: "We created the In-Touch platform as a way of bringing many digital partners under one umbrella, this enables us to integrate the services into various epos houses with one API and one agreement.
"Part of the offer and agreement is to take the data from the various epos partners, analyse the data and offer a substantial 'convenience read' to the manufacturers/brands via the brand agencies and field marketing agencies.
"This in turn brings better value offers back into the sector to match the grocers, using Valassis for the coupons campaigns, backed by the media screens instore to advertise alongside the POS material."