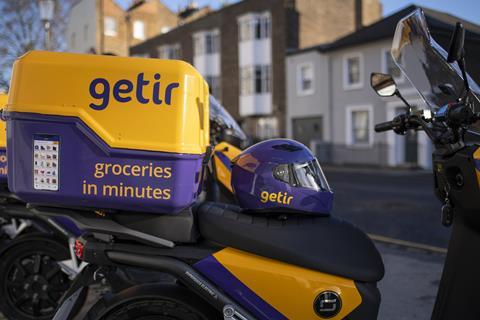 Ultrafast grocery delivery operator Getir has reached an agreement to acquire rival Weezy.
The acquisition will see Weezy's 700 employees "join forces" with Getir as part of a "commitment to delivering the best service possible to consumers".
Weezy is currently operational in London, Manchester, Brighton and Bristol.
Getir was founded in 2015 in Turkey and has championed the 10-minute delivery model. It started operating in London in January 2021 and is now present in 15 cities and towns including Manchester, Birmingham and Liverpool. It recently expanded into the United States, starting with Chicago with plans to roll the service out to New York and Boston.
Getir UK general manager Turancan Salur said: "Getir is able to offer a great service to our customers thanks to us working with the best people and constantly innovating. Teaming up with Weezy, which has quickly established itself across the UK, is an exciting opportunity and one that complements our people-first belief and business approach. We look forward to welcoming Weezy's customers, employees and partners to the enlarged group."
CEO and co-founder of Weezy Kristof Van Beveren added: "We are incredibly excited to continue our journey in disrupting the skyrocketing ultrafast grocery market. Getir has an unparalleled track-record of achievements and experience with an equally ambitious team. Our alignment in purpose and culture is a winning formula for expansion globally and we will continue to deliver an exceptional offering to consumers in minutes."
Earlier this year, Snappy Shopper CEO Mike Callachan spoke to ConvenienceStore.co.uk about the threat that the ultrafast grocery delivery operators pose to independent retailers.
For more on home delivery, check out our in-depth analysis of the service on The Convenience Mix Podcast.