Aldi has announced plans to double its store numbers in London as UK and Ireland sales in the year to 31 December 2018 increased by 11% to a record £11.3bn.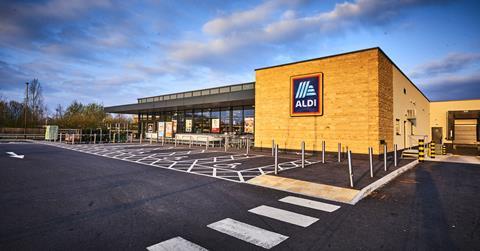 The discounter, which currently operates 45 stores inside the M25 and 840 around the UK, said it plans to increase its London store footprint to 100 by the end of 2025 and open more than 100 new stores across the UK over the next two years as part of its target of 1,200 stores by the end of 2025.
In its annual trading results, Aldi announced a fall in operating profits of -26% to £197.9m in 2018, while pre-tax profits decreased by -18% to £182.2m. It attributed the profits decline to price reductions and investment in new stores.
Aldi chief executive officer Giles Hurley said: "Every day, thousands of British shoppers are swapping and saving with Aldi thanks to our carefully-selected range of great quality products and our commitment to the lowest prices in grocery.
"Whilst our expansion will continue to reach every part of the UK, we're increasing our focus on London, where our market share is just 3.4%, compared to 8.1% nationally. London shoppers regularly tell us they would switch to Aldi if there was one nearby, so there is clearly a significant growth opportunity for us in the capital."
The German discounter confirmed that the new stores opening in London would include Watford, Blackheath and Sydenham, while trials of its Local format stores, which measure around half the floor area of a typical store and stock around 1,500 products, had exceeded expectations since they began in March.
Hurley added: "For almost three decades we've proven that investment equals growth – investment in our infrastructure, our people and our prices. The commitment we have made to our customers to continue investing in the UK over the coming years remains as strong as ever.
"Today, more than half of Britain's households' shop with Aldi. Now we'll be bringing our winning combination of outstanding quality at the lowest prices to millions more households in the South East as well as the rest of the UK."