Aldi is trialling a Local fascia at its new store in Balham, south London, to help consumers distinguish between its smaller city stores and its full-size sites, but insists it is "not a move into convenience retailing".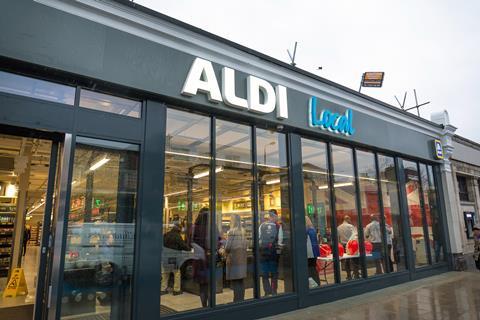 The Aldi Local branding will be evaluated before the discounter makes a decision on rolling it out more widely.
At around 6,000 sq ft [600sq m], the Balham branch is half the size of a typical Aldi store and only slightly bigger than the one in Archway - the discounter's smallest across the UK.
An Aldi spokesperson said: "The Balham store sells 300 fewer products than a conventional sized Aldi. The main difference is that it doesn't sell bulkier items that shoppers would have difficulty transporting without a car."
Aldi now has five city stores in London - Balham, Tooting, Archway, Kingston and Kilburn.