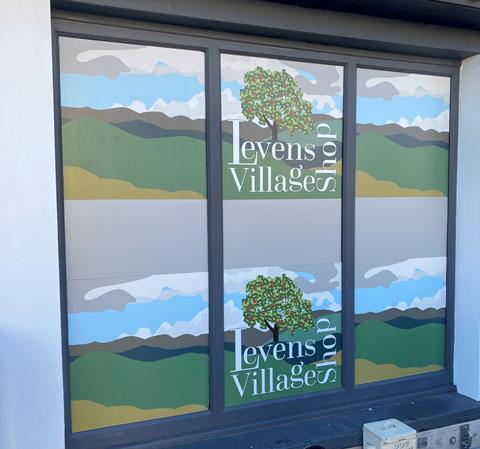 An extension, re-fit and range review at the Nisa store in Levens, Cumbria, has enabled a retailer to increase the choice of products available, coming as welcome news to the daily 300 customers.
The improvement work has seen the unusually-shaped store made more uniform allowing owner Vanessa Riley to make better use of the space and incorporate new lines into the shop.
The extension was carried out in January, followed by a summer re-fit, when they also switched to Nisa as the store's supply partner.
Vanessa, who runs the store with her partner Dave, said: "We have had the store for six years now and it was a brand new venture for us. We were looking for a house to re-locate to and came across a house with the village shop attached and we decided to give it a go.
"We knew the shop needed updating and it wasn't how we wanted it to be but because it was all new to us, I wasn't ready to make big changes straight away."
"I was really pleased to be able to get the Co-op range for the shop, that was a really important factor for me, and we have had so much support and a great service from Nisa since before we even made our first order."
Alongside the Co-op own label lines, which are popular with shoppers, the store boasts an extensive range of locally supplied products, including cakes, breads, eggs, honey, and alcohol.
"We wanted the shop to have a point of difference – not a farm shop but a balance between good everyday value and some really nice products that you can't pick up at a supermarket."