Opened three years ago, this 1,600sq ft store in East London's Bethnal Green was the first Simply Fresh outlet in the capital. Owner Mehmet Guzel has a philosophy of prioritising fresh, healthy, local and ethically-sourced food and drink over more standard lines, and makes a point of keeping up to date with the latest cookery and cuisine trends to provide customers with an appetising and constantly changing selection. Word of mouth has spread, and the store's sales have jumped by 14% in the past year to reach a level close to £50,000 per week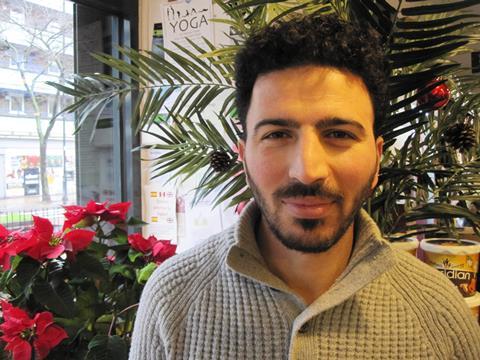 Super fresh
The fresh fruit and vegetable selection greets shoppers with a sense of theatre as they enter.
Loose veg is sourced from a local market, with the selection including fresh pomegranates and eight different varieties of mushroom.
Organic veg, another strong seller, is presented on a separate fixture. Items grown in the nearby community garden are also sold in-store.
The fresh and premium offer extends to bread, with hundreds of artisan sourdough loaves sold every week, at a tasty price of £3.50.
The store's healthy eating credentials mean that sales remain strong in January when people are focusing on their diets. Mehmet also visits local schools to educate pupils about eating healthily.
Deli & fresh meat
The enticing deli counter, featuring cheese, cold meat and olives, is a key feature. Virtually all the cheese sold in store is cut from rounds.
At busy times of the week a deli specialist is employed to engage with customers, with other members of staff also able to serve at the counter.
The fresh meat offer covers own-label, branded and premium lines including French Red Label blackleg chickens and genuine Toulouse sausages.
The store also stocks fresh fish landed via a supplier in Cornwall.
Alcohol
Alcohol sales are strong, driven by products of interest and associated sales such as premium ready meals. Mehmet reports that the diverse neighbourhood is in transition with more urban professional types moving into the area. By contrast, tobacco sales are relatively low, accounting for less than 5% of turnover.
Local, imported and craft ales take pride of place in the beer section, backed up by chilled white wines, selected red wines and a strong range of premium spirits.
In keeping with the store's philosophy, the wine range includes organic lines and products sourced by niche suppliers.
Customers can choose a more environmentally-friendly option by refilling their own containers with wine.
The ethical approach
Where products have an ethical basis, Mehmet also aims to make a feature of them in-store, such as this refillable detergent fixture.
Big brands are available, but they tend to be placed on the lower shelves so that the products with healthy, ethical or high-margin connections can be merchandised at eye level.
The store runs promotions provided by Costcutter, but mainly uses aisle ends for artisan lines, or those with a healthy positioning.
The strategic focus on more unusual lines enables the store to create a point of difference from others in the area, and to achieve a gross margin of over 31%.