Londis Ascot was the clear winner of 
this year's Best Communication to Shoppers honour at the Convenience Retail Awards. The judges were bowled over by owner Roli Ranger's quirky, informative and attention-grabbing approach to highlighting his store offer. And shoppers are clearly just as impressed. Sales at the 2,100sq ft Buckinghamshire store are growing at 12.4% year on year, while overall margin has bloomed to 26% following a reconfiguration of its sales mix with a greater emphasis on fresh and chilled.
Winner
Best Communication to Shoppers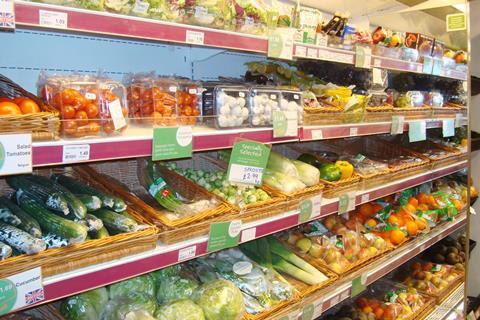 The Convenience Retail Awards judges described Roli's use of in-store signage and communications to shoppers as in a league of their own. Said HIM commercial director Katie Hemmings: "The simple yet effective messaging not only serves to educate shoppers about product ranges and their uses, but also brings humour and personality to the shopping experience. We were particularly impressed with the shoppers' recipe cards, and all the communication that surrounded low-fat, sugar- and gluten-free products - tapping into the growing consumer demand for these types of goods."
Sponsored by: HIM
Recipes for success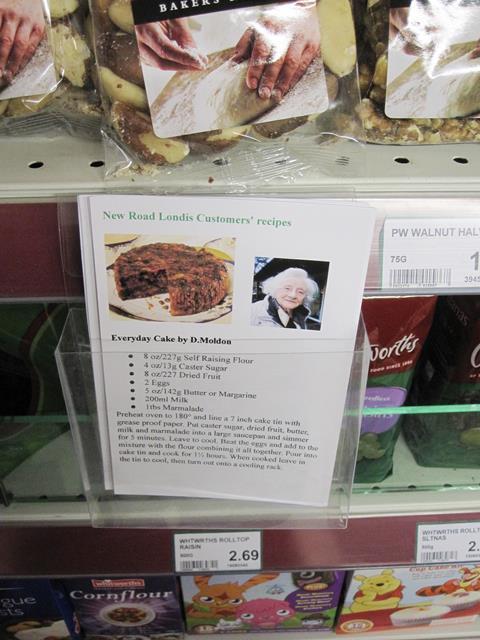 Rather than having generic recipe cards, Roli asked his customers for their speciality dishes and then printed them in-house. The recipes are sited around the store next to the appropriate ingredients. Roli believes that it is an effective way of building links with local people, who also like to see their pictures dotted around.
Special offers and the store's wide range of services, including an ATM, post office, dry-cleaning, and food to go are also highlighted on its own interactive website and Facebook page.
Value offering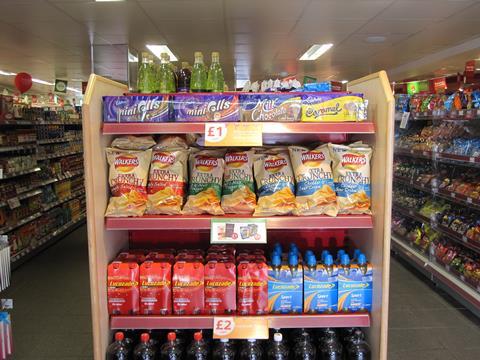 Communicating value for money is key in the current climate and Roli uses a variety of ways to do this. Special offers are shouted about on Facebook as well as on in-store posters and on impactful shelf-edge labels.
A dedicated promotional bay also greets shoppers as soon as they enter the store.
Wall art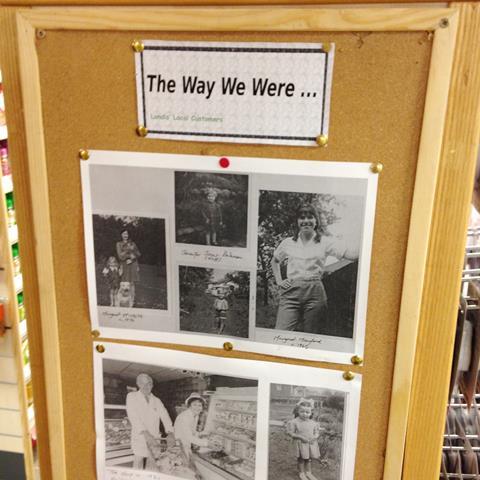 A new 'The Way We Were' display on one of the store's internal pillars allows older customers to display pictures of themselves in their younger years. The display adds to their sense of ownership and provides a point of interest for customers queuing up for the Post Office.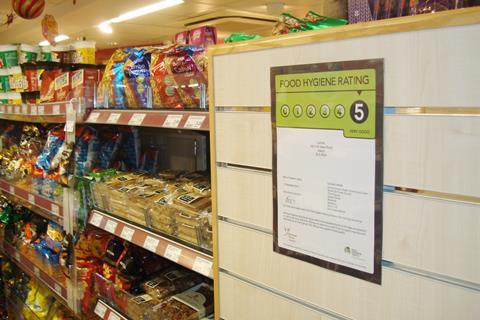 The store's five-star food hygiene rating is proudly displayed on the shop floor, as are framed award certificates and local newspaper stories about its achievements. The store also claimed Large Store of The Year Award at the 2013 Annual Londis Conference.
Hot off the shelf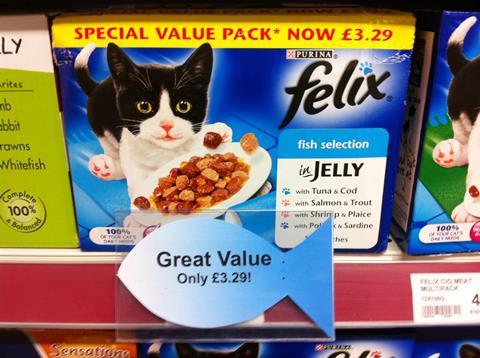 Creative shelf-edge labels are made by Roli and his in-store team to assist shoppers in making their purchasing decisions. Fish-shaped labels by the cat food are used to highlight 'Great Value', while bone shaped labels adorn the dog food section. Special blue shelf-edge labels highlight products that are low in sugar, while others call attention to local produce.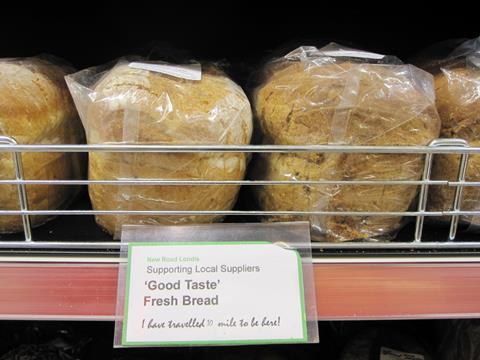 Inside the store seasonal products are also highlighted and each week Roli recommends a specific fresh product for customers to try. The week Convenience Store visited, it was sprouts.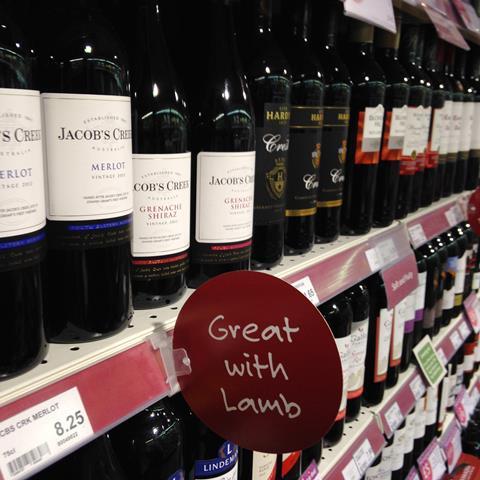 Roli also has POS material to suggest food to match wine in the off-licence section.
Perfect Partners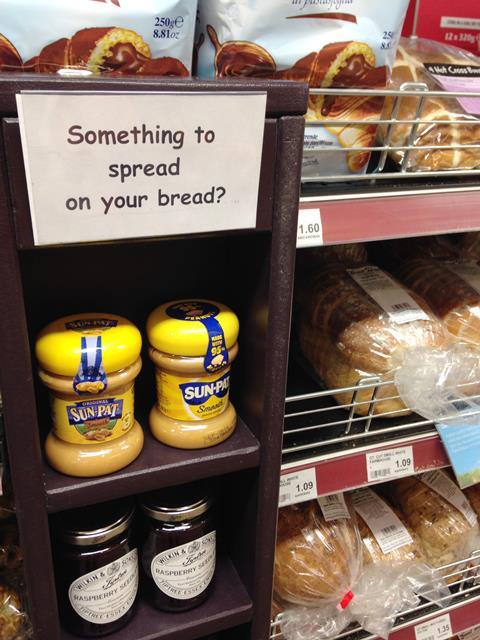 Roli has designed and commissioned some wooden satellite units which have been bolted on to existing shelving and chillers. Examples include peanut butter next to bread, olives next to wine, and dressing next to salad. According to Roli, the secondary units have helped to double sales of some items.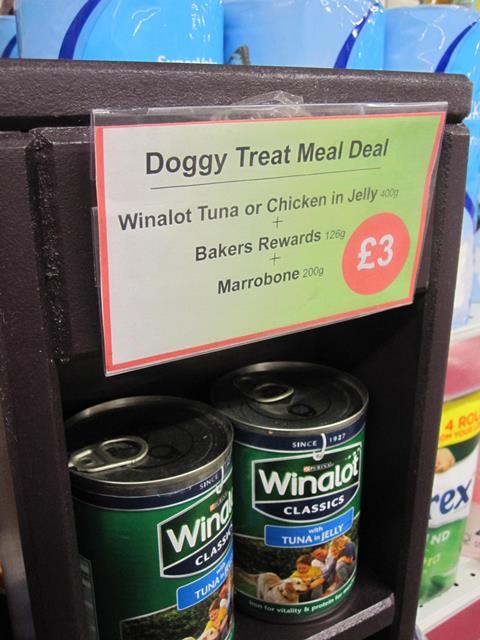 His quirky Doggy Treat Meal Deal is also a hit with patrons and their pooches, and with the Convenience Store team!
Eye-catching displays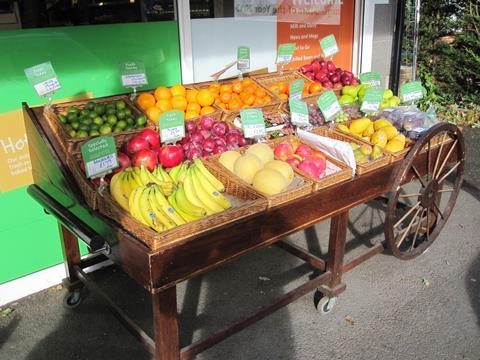 Two bespoke market-style fruit carts designed by Roli are used to display the store's wide range of Covent Garden Market-sourced fresh produce to greet shoppers as they enter. The store also boasts an attractive in-store display with produce from Londis, and total produce sales now reach £2,500 a week.
Old wine barrels and wicker baskets are used to highlight the store's 'wines of the week'.