The latest venture from the Eat 17 team, open since August in Hammersmith, West London, is the clearest demonstration yet of the shop brand's core values and points of difference. Street food concessions, artisan coffee and a huge range of packaging-free and refillable options sit alongside locally-sourced artisan delicacies and Spar lines on the shelves, while a growing range of products carry the Eat 17 brand name. Store manager Gaetan Payot shows C-Store around.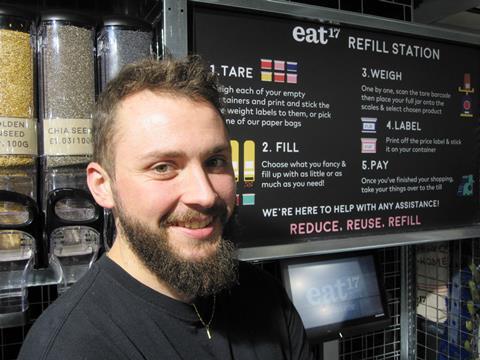 Street Food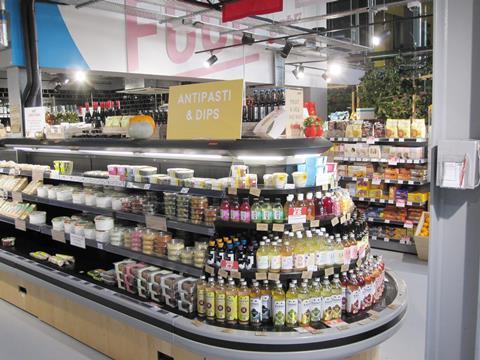 The large, 4,000sq ft store is housed inside a converted office building with a high ceiling, enabling spotlights to show off the product range.
The selection includes a number of on-trend products, including eight different brands of kombucha.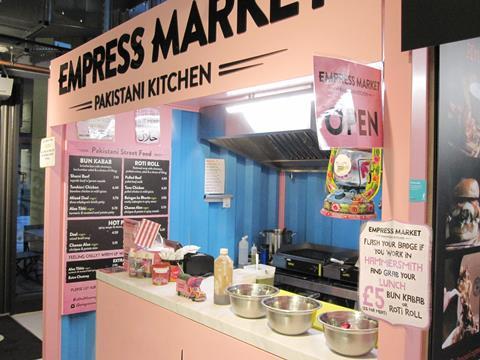 The spacious interior allows for an artisan coffee bar and street food concession units offering pizzas, burgers and Asian food, plus this pleasant in-store seating area. Free wi-fi is available.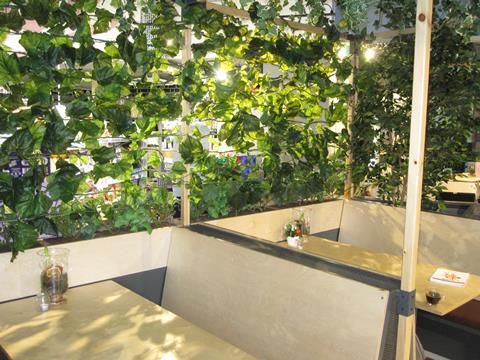 Additional tables are located outside the back of the store in a pedestrianised development, which proved popular in warm weather.
Ready meals and prepared salads and sandwiches are assembled in the kitchen at the group's Hackney store and sold under the Eat 17 brand.
Refill stations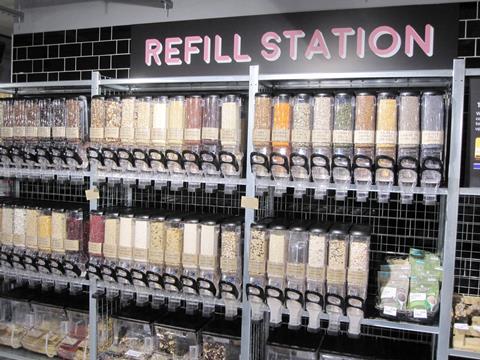 Refillable and packaging-free products are given a huge focus in store.
As many as 140 lines are available in a refillable format, with Gaetan aiming to get that up to 150 this year.
Products include pulses, cereals, rice, olive oil, coffee beans and confectionery.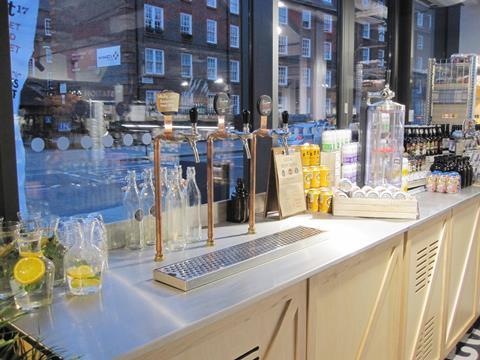 Wines (from Borough Wines) and local beers can also be purchased in refillable bottles and growlers.
The store is trialling a range of packaging-free (ie unwrapped) cheeses, and is also introducing single eggs this year.