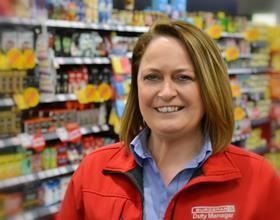 Eurospar Donegall Road scooped not only the Best Large Store Award at the CRAs, but was also Food to go Retailer of the Year (large store). The 5,500sq ft store was re-opened in new premises by Hendersons in December 2017 and is managed by Joanne Walker (pictured). It is located in a densely populated, low-income area of south Belfast, on a main arterial route, serving a mix of students, locals and medical professionals with an exceptional food-to-go range under a Daily Deli++ branding. Overall sales are up 60% year on year.
A fresh look
The store sells a wide range of fresh produce and local dairy. Produce and overall grocery sales are up 67%.
The queue system is centred around bulk promotional displays.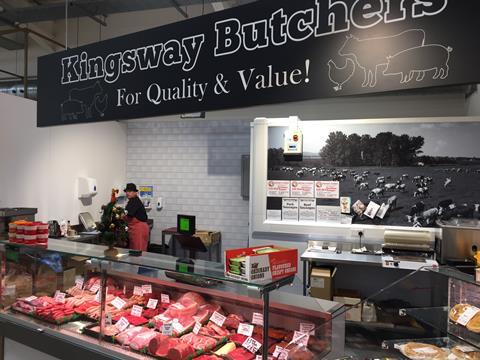 An in-store Kingsway butchery counter is located to the rear of the store, with spider chillers spotted throughout the store displaying pre-packed meat.
The store is fully engaged in the local community, employing 50 people from the area. "It's a positive story for employment in the local area," says store manager Joanne Walker.
The local history is illustrated in characterful black-and-white photographs.
New team members undergo training via online modules in areas such as food safety, petrol handling or first aid.
Something for everyone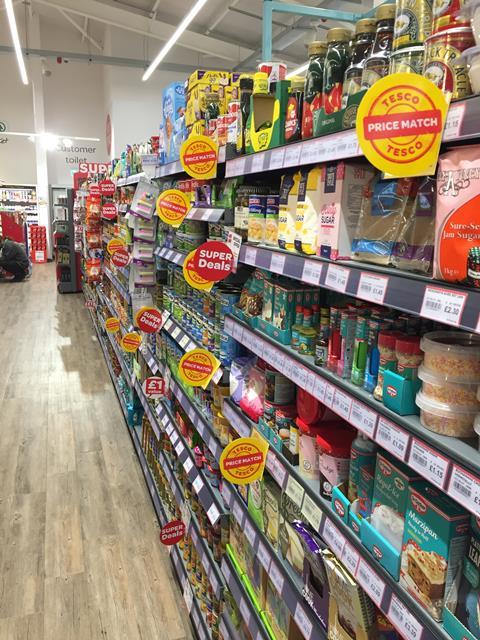 The store caters well for its low-income customers, providing 12 promotional bays and Tesco Price Match POS across grocery lines.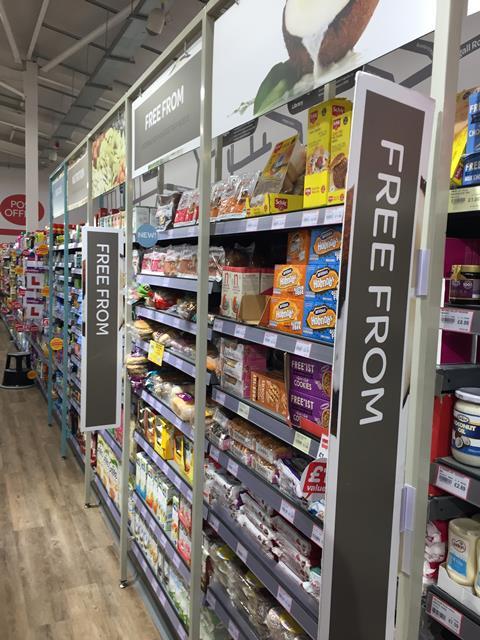 It also keeps up with market trends thanks to large and eye-catching wellbeing and free-from ranges.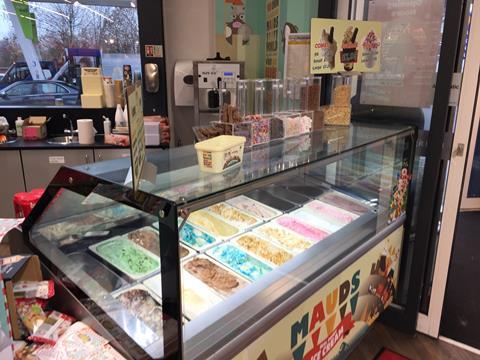 A 10-door frozen range is complemented by a local Maud's ice-cream counter.
An Occasions gifting section includes cards, cakes, wrapping paper and fresh flowers. A range of horticulture is also available outside.
Food to go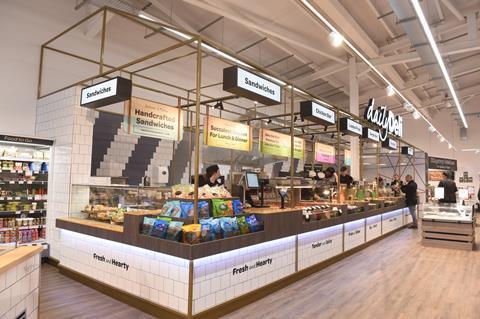 The Daily Deli++ food-to-go offer is an all-encompassing spectacle, whetting the appetite of all tastes.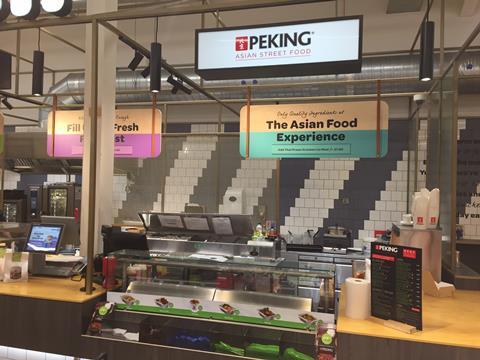 The offer includes a sandwich counter which also preps pre-packaged sandwich and salads for the 'feed me now' fixture; a burger station; a loaded fries station; a self-serve chicken bar; a traditional hot counter; and an Asian street food counter.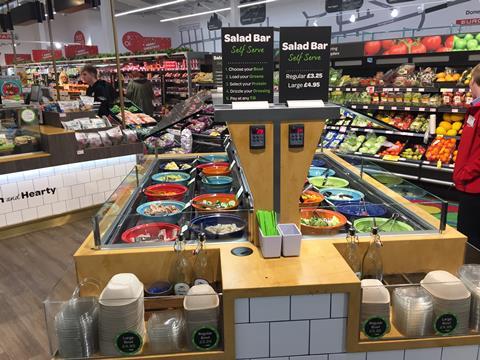 A standalone self-serve salad bar caters for those looking for a lighter lunch.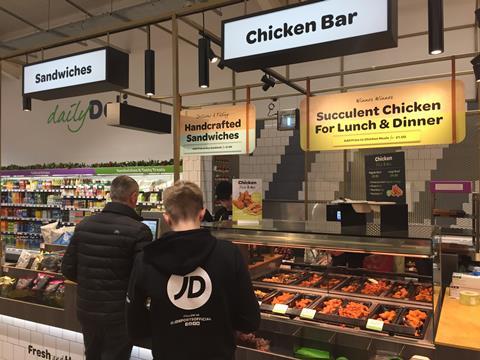 Food-to-go sales are up 310% year on year and rising.
A seating area is in situ for customers who want to eat in store.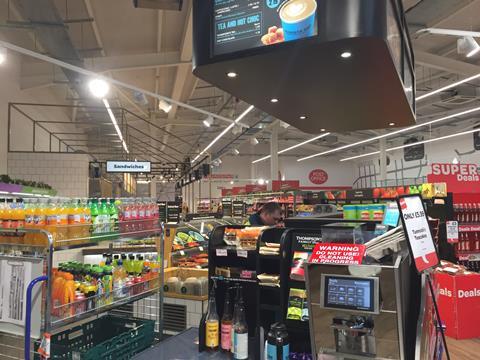 Two Barista coffee bars with accompanying treats are sited in front of the salad bar.
The overall offer enhances the community feel of the store, Jo says.
Food to go Retailer of the Year (large store)
The quality and scale of the food-to-go centre at Henderson's Eurospar Donegall Road takes the category to a new level in convenience, including a self-serve salad bar, a sandwich counter, stations for burgers and loaded fries, a self-serve chicken bar, and an Asian Peking counter. Judges agreed that the commitment to the service and on-trend consumer choices available made it a worthy awardwinner.
Sponsored by: