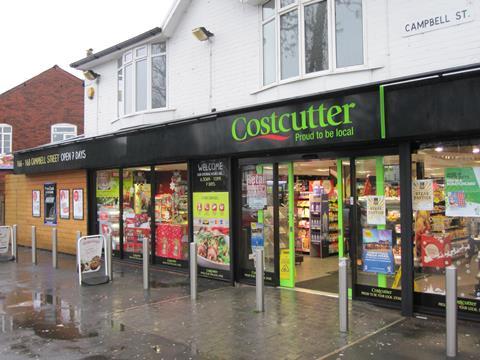 In 2014 Baz Jethwa financed a £400,000 refit of his Costcutter store in Farnworth, Bolton - and it has been money well spent. He added an in-store bakery, energy-efficient technology, a revitalised off licence and vibrant food-to-go zone complete with a Costa coffee machine. With a balance of value and local products, branded and Costcutter own label, Baz has seen sales rise about 20% year on year, to £37,000 a week at the last count. He is fully integrated in the community, raising money for good causes or devising methods to engage with customers online.
Food to go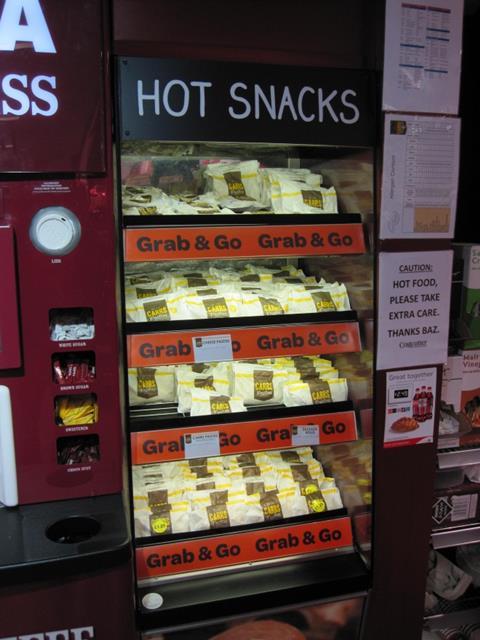 Hot food to go has been integrated into the coffee-to-go area, with sales rising from £100 per week to £4,500 per week since the refit.
Baps and burgers are prepared in store, while pies are sourced from local supplier Carrs. The store offers hot food to go deliveries for 30+ orders, mainly to local schools. The service is advertised outside the store on a large A-board.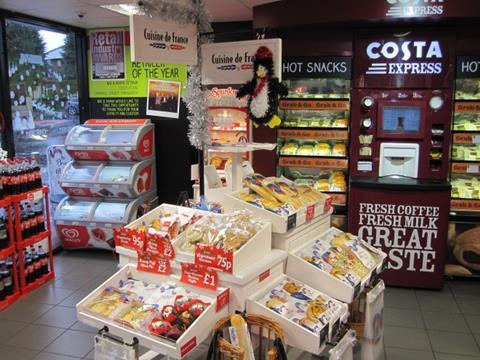 In the past year Baz has introduced a Cuisine de France bakery fixture and a new donut fixture, which both sit alongside the hot food to go.
Fruit and veg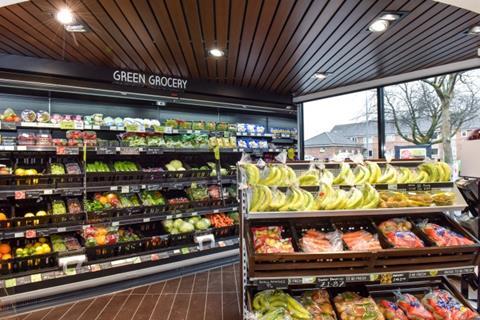 An extensive 'greengrocery' is located at the front of store and visible through the open-plan windows, helping to draw customers in.
A mix of loose and bagged fruit and veg products are available, with some sourced from local supplier Athertons.
Chilled and fresh accounts for 33% of space in-store and turnover has increased by almost 250% since the refit.
Focus on value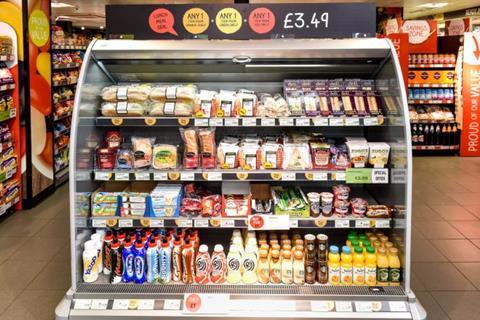 A lunchtime meal deal fixture is positioned at the front of store, with a range of chilled food-to-go options at a competitive price.
A Savings Zone offers a range of deals on ambient products.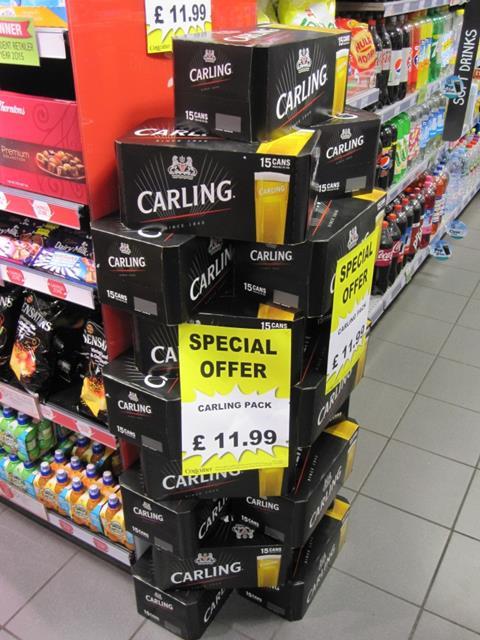 Baz offers regular promotions on alcohol, with deals alternating every three weeks, such as an offer on a case of 15 cans of Carling for £11, or two bottles of cask ales for £4. This has helped boost alcohol sales by 10% year on year.
Fresh design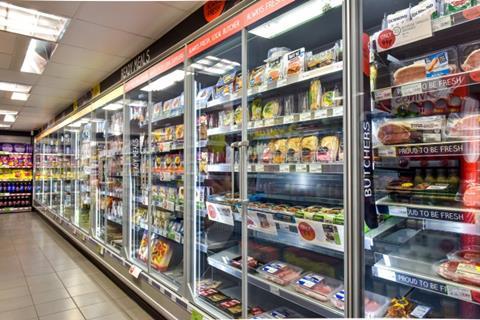 Baz installed 25 metres of eco-friendly chillers 
with doors to keep energy costs low.
The Independent range has been introduced across the store and is selling well across the chilled range and in ready meals. Meat and cheeses are especially popular.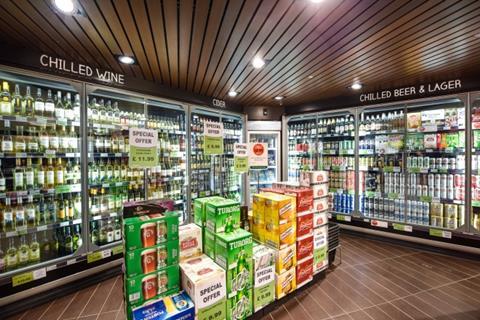 A large selection of chilled beer, wines and cider is on offer, as well as a range of local ales.
Baz brings top-selling spirits such as Baileys and Jack Daniels on to the shop floor during seasonal peaks.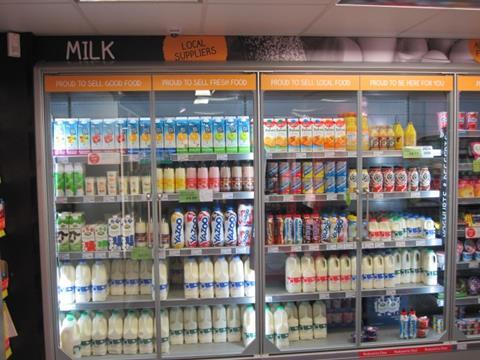 A number of local products enhance most categories. All milk is local, while meat is supplied from a local butcher to complement the Independent range.
POS is used effectively to communicate local products.
Innovation and community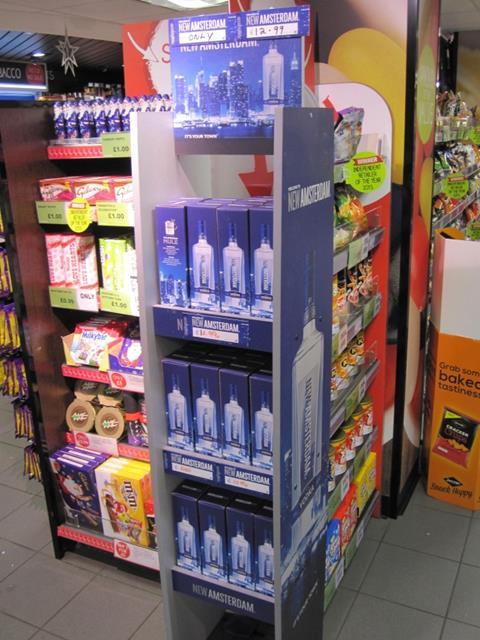 Baz promoted Amsterdam vodka at the front of store, resulting in a significant sales uplift.
The store supports the local primary school with donations, such as Easter eggs for 250 pupils.
They have a close relationship with Bolton Hospice, and recently donated £1,000 to the cause.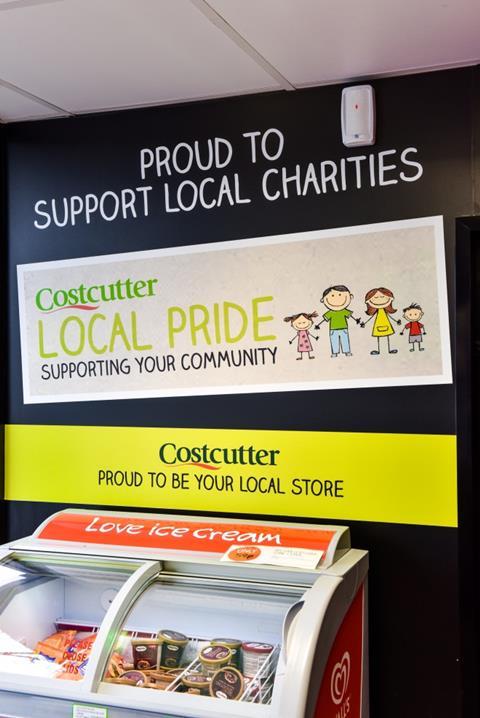 Profits from any in-store events such as wine tasting go into the charity fund.
Baz values customer feedback. As a result of a request in the suggestion box spices were placed next to veg to bring curry ingredients closer together.