Retailers have slammed ATM provider Cardtronics for imposing a 65% reduction in the rate earned by retailers per cash withdrawal.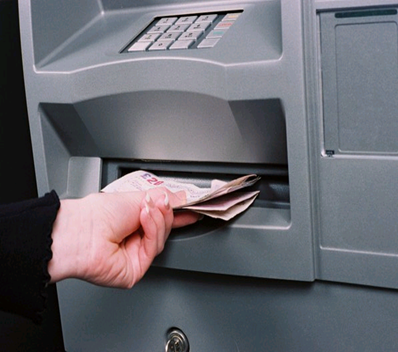 Letters have been sent to retailers saying that the reduction is necessary as the cash machine network is experiencing a "significant reduction in volumes" due to restrictions on movement and reductions in cash payments in the coronavirus pandemic.
However, retailers who raised the issue with C-Store referred to it as the "final straw" for their relationship with Cardtronics, which has been actively switching many independent retailers' cash machines from free withdrawals to a charging model in recent months, often without notice.
Londis retailer Steve Bassett, who owns four stores in the south west of England, said: "I have always had a free to use machine and we got 6p per withdrawal, funded by the interchange fee, which was 24p. Cardtronics then switched the machine to charging a fee of 95p and I still only got 6p, and withdrawals in my Bridgwater store, where there is a free machine in the Co-op nearby, have fallen to 20% of what they used to be.
"So they have already reduced my income by 80%, while probably trebling theirs, and now they want to reduce the 6p I do get down to 2p.
"If I had the choice I would have asked them to take the machine away. I actually gave in my notice last year, but I am still tied in to the contract until June 2022."
Fellow Londis retailer Barrie Seymour, from Littletown in Yorkshire, says his cash machine is being used as much as ever.
"The shop is really busy at the moment. We're doing three times the normal turnover, and a lot of people still want to use cash. The cash machine is a big part of my business.
"A 65% cut on my transaction rate takes me from 3p down to 1p, and yet I'm still carrying all the risk of having the machine, plus paying for the electricity to run it.
"I've been with Cardtronics since day one, and I'm disgusted by this."
A spokesperson from Cardtronics said: "We are taking every possible measure to ensure we can continue to deliver a sustainable ATM service for those retailers and customers who rely on cash. Due to increased strain on the ATM infrastructure nationwide, we have made the decision to amend the commission structure to reflect usage patterns in our machines and maintain the servicing of the ATMs. We appreciate the understanding and collaboration of our customers and continue to monitor the situation."