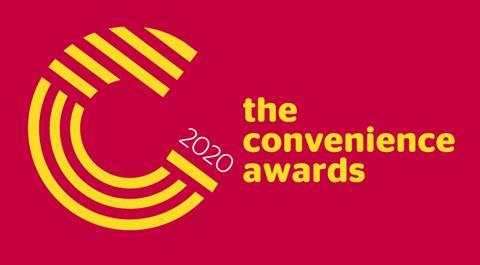 A new date and format for The Convenience Awards has been unveiled.
The event will now be held online, with The Convenience Awards is set to broadcast on Tuesday, 29 September 2020 at 5:00pm. It had been scheduled for 1 October as a face-to-face event however there is still some uncertainty around large indoor gatherings.
Log on to reserve your spot to watch the premiere of The Convenience Awards 2020 and find out the big winners from the premier event in the convenience retail industry. The awards are free to attend and open to all
The Convenience Conference, which was also due to be held on 1 October, is moving to a week-long broadcast series of webinars, panels and social media content beginning on Monday, 05 October 2020. Details on how to register will be available soon.
In a joint statement, William Reed managing director – retail & manufacturing Lorraine Hendle and Lumina Intelligence managing director Jill Livesey explained the changes to the awards and how you can get involved.
"The new Convenience Conference & Awards has continued to receive tremendous support across the industry however, as you will be aware, the uncertainty around large indoor events remains. As a result, we have taken the sensible decision to cancel our plans to hold a face-to-face event on 1 October 2020 at Park Plaza Westminster Bridge, London.
"Of course, we would love to be celebrating the very best from the convenience community in person, however, with that no longer possible, we have created a digital solution that will create the reach and exposure that our industry deserves and it will continue to be the biggest event in the calendar this year. Plus, you'll be able to enjoy it wherever you choose to."
As well as the self-entry store awards, the event will also award research-based accolades including the coveted The Shoppers' Favourite Symbol Group.
Tuesday 29 September 2020
The Convenience Awards goes DIGITAL. Join the very best retailers, brands, influencers and industry professionals to celebrate the convenience industry, as the winners of this year's Convenience Awards are revealed
Brought to you by

The finalists for The Convenience Awards are:
Best Independent Store
Budgens Three Mile Cross, Reading
Centra Holywood, Belfast
Spar Y Maes, Pwllheli
Best Large Convenience Store
Budgens Arbury, Cambridge
Nisa Marsh Farm, Luton
Spar Titanic, Belfast
Best Multiple Managed Convenience Store
Centra Carrickfurgus, Co. Antrim
Heart of England Co-operative, Southam
Spar Laceby Lodge, Grimsby
Spar Roe Lane, Southport
Best New Store
Filco Bryntirion, Bridgend
Nisa Millennium View, Coventry
Scotmid Drumnadrochit, Inverness
Welcome Southwater, West Sussex
Best Small Convenience Store
Costcutter Dringhouses, York
Premier Linktown Local, Kirkcaldy
The Snooty Fox Nisa, Shalford
Wilkinson Spar, Coleraine
Best Training Initiative
Empire Wines and Spirits, Southport
Go Local – Belle Vue, Middlesbrough
Scotmid Co-operative, Edinburgh
Community Retailer of the Year
Hockmeyer Motors Spar, Sleaford
Premier Eldred Drive, Orpington, Kent
Premier Linktown Local, Kirkcaldy
Excellence in Sustainability
Scotmid Co-operative, Edinburgh
Thornton's Budgens, London
Vic's Londis, Seaview, Hampshire
Excellence in Technology
Smyth's Eurospar, Ballymoney
Spar Loughbrickland, Co. Down
Spar Titanic, Belfast
Food To Go Retailer of the Year
David's Kitchen, Kirkcaldy
Scotmid Thornhill, Elgin
Spar Laceby Lodge, Grimsby
Spar Titanic, Belfast
Retailers' Retailer of the Year
Faraz Iqbal – Linktown Local, Kirkcaldy
Navin Soni – Thrifty's Fingerpost, St Helen's
Phil Dickson – Empire Wines and Spirits, Southport
Sales Assistant of the Year
Courtney Spirling – Spar Maxol Tates Avenue, Belfast
Emily Strong – Spar Clements, Weymouth
Jo Bates – Southern Co-op, Lenham