The coronavirus pandemic has prompted a dramatic shift in social media conversations, with a sharp rise in online support for local business and community cohesion, new studies suggest.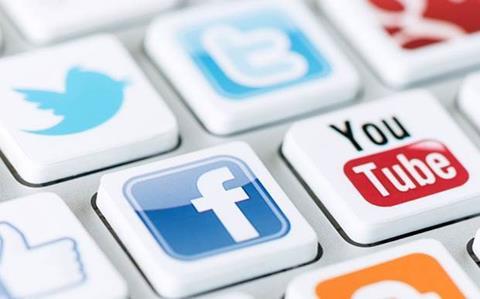 According to recent findings by Takepayments, hashtags such as #supportlocal and #shopsmall were used 61 times more often in March 2020 than at the same time last year.
The hashtag #supportlocal or similar was used in 108 million online posts and articles in March 2020, up from 1.76 million in March 2019.
The biggest day of support was on 21 March, following pressure to provide job security for small business workers and the day when the closure of British pubs was announced.
On this day, 57.9 million online posts and articles were shared, using #supportlocal or similar.
The number of posts on social media that use the word "community" have also jumped 82% in the past month, another study by Wunderman Thompson found.
The creative agency analysed "tens of millions" of social posts across sites such as Twitter, Facebook, Instagram and Mumsnet in March to understand how coronavirus has changed the UK's online conversations.
Community, Blitz Spirit and Shop local emerged as winners and the sentiment was being largely driven by people aged 55 and up, it said.
However, while talk about community has soared, posts mentioning fashion or travel have both dropped by 47% and posts about sports by 46% over the past 30 days.
Tesco was the brand most referred to in relation to the coronavirus in the UK, with almost 24,000 mentions over the past month, followed by Amazon, Sainsbury's and Waitrose.
Wunderman Thompson joint head of planning Neil Godber said that brands and stores which embraced a more mindful way of doing business and community support were likely to benefit in the current climate.
"The analysis shows that we're beginning to see the green shoots of collectivism and people pulling together in the interests of their communities," he said.
"There are innumerable reports of children spending their pocket money on loo roll for the elderly and regular cries of 'I'm going to the shops, can I get you anything?' from neighbours.
"If the national mood is shifting to one where all of us are a little more mindful, doing what we can for each other and wanting to lift everybody's spirits, then this is also likely to have an impact on how we're spending our cash," Godber added.
A wealth of coronavirus advice is available on Convenience Store's Shopsafe page here.