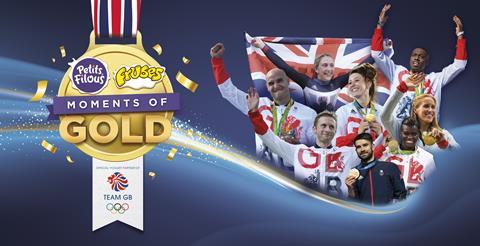 Yoplait Kids' 'Moments of Gold' campaign will launch next month (June) with Petit Filous and Frubes TV ads, social media activity and an on-pack promotion giving consumers the chance to meet their Team GB hero. There will also be thousands of runner-up prizes, including vouchers for kids bikes and Team GB merchandise. The activity is part of Yoplait Kids' three-year partnership with Team GB.
"As we slowly come out of lockdown, Yoplait Kids 'Moments of Gold' campaign encourages families to be active together," says Joanna Goodman, head of marketing, yogurt (Northern Europe) at General Mills. "The promotion will lead people to our exciting new landing page where they will be able to enter and sign up for information on the 'I Am Team GB' events happening in their area, and all the latest Team GB news.
"Team GB's mission is to 'Unite & Inspire through the power of Olympic sport' and we felt this was a perfect fit with Yoplait Kids," said Joanna Goodman, head of marketing, Yogurt (Northern Europe) at General Mills. "At Yoplait, we have shared values around inspiring the next generation to get active and embrace the unifying joy of sport and play. This is more relevant now than ever before as we emerge from lockdown and kids are back at school to encourage families to be active and be inspired by our amazing Team GB athletes.
"Team GB and the Olympic games appeal to a very broad audience. With new sports being introduced this year (skateboarding, softball, climbing and surfing), it continues to attract a younger audience who can relate and engage with younger athletes."
General Mills' Nature Valley brand became an Olympic sponsor in 2012. Since then, the company has formed successful partnerships with the LTA, Wimbledon Tennis Tournament, and the NBA.