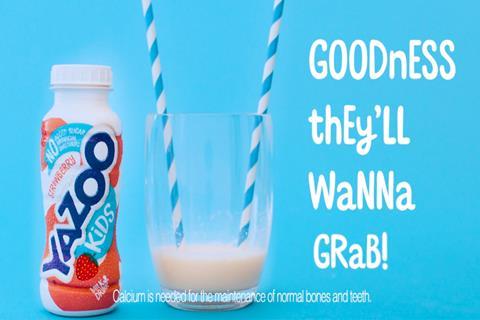 This month, Yazoo Kids is launching its new "Goodness they'll wanna grab" campaign across video on demand and digital platforms.
Designed to raise awareness of the recently revamped pack design across the Yazoo Kids portfolio, the 20 second 'Goodness they'll want to grab' advert will appear on ITV Hub, Sky and All4 catch-up services.
The products will also be promoted through digital advertising on YouTube and Facebook, backed by shopper marketing activation.
Kate Allison, marketing manager for Yazoo UK, said: "We know taste is a key driver for the category and we're proud of how great Yazoo Kids tastes. With no added sugar or artificial sweeteners our new campaign promotes how this is a snack kids will enjoy and make parents happy.
"Yazoo Kids is the only milk drink on the market with this recipe and we believe innovation like this is what's required to grow the category while sugar and childhood obesity remains high on the agenda for parents."
Yazoo Kids is available in chocolate, strawberry and banana flavours and sold in 200ml multipack (rrp £1.60 fo a 4-pack and rrp £2.40 for a 6-pack).