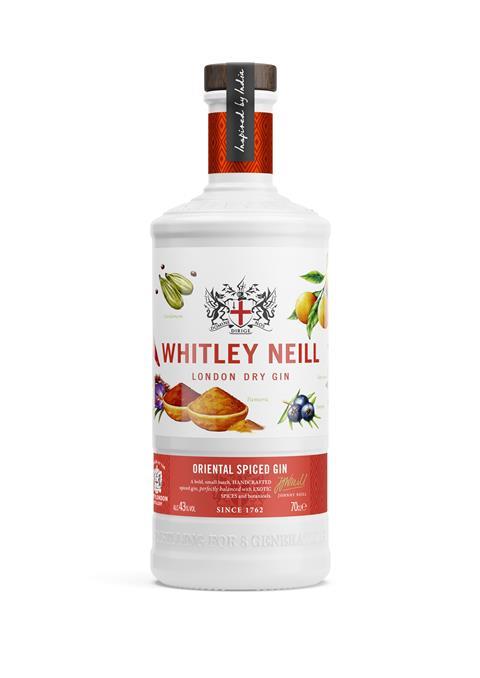 Whitley Neill has announced the launch of a new Oriental Spiced Gin variant, inspired by founder Johnny Neill's travels to the Indian subcontinent in the 1990s.
Juniper is complemented by cardamom with citrus and notes of cumin, bringing flavours of the Orient to the UK.
James Stocker, marketing director for Whitley Neill Gin, commented: "The City of London Distillery and Bar, the home of Whitley Neill Gin, provides us with a fantastic tool to listen to what gin fans are looking for and experiment with new botanicals & flavour combinations. We're seeing tremendous scope for growth within the Dry Gin category, and our new Oriental Spiced Gin plays perfectly into this area, with peppery and savoury spice notes – perfect for people with a more savoury palate."
Whitley Neil Oriental Spiced Gin is available for all channels to order now at an RRP of £26, ABV 43%.