Jeeta Bhadal, owner of One Stop Woodhouse in Leeds, is getting into the spirit of Halloween with large boxes of confectionery that have gone down a treat with the locals.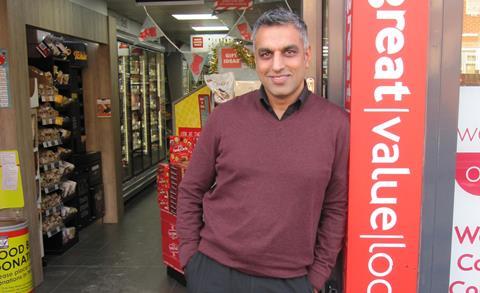 He says: "People tend to buy in bigger volumes at this time of year and all the Halloween-themed chocolates and sweets that come in big packs and tubs have sold really well for us.
"We got in early on the demand for these products by stocking lots of boxes from the start of this month. We also promoted them through One Stop which really worked at reminding customers in the local areas to stock up for the season.
"In the autumn and winter, people want comfort food so chocolates and sweets, as well as snacks and alcohol, tend to sell well at this time of year.
"We have been able to drive additional sales with linked purchases across different categories too. When people come to pay for their dinner and a bottle of wine we want to make sure they also pick up a box of chocolates or a bag of crisps along the way.
"Our till-point promotions are really important because they are the best way to get shoppers to buy more than they came in for and the displays have certainly increased basket spend in the run-up to Halloween."
Star performers: "The demographic for our store is mainly student-based so food-to-go is one of our biggest categories."