Since opening his 2,800 sq ft. Costcutter store in a new retail park in Kirk Sandall, Doncaster, retailer Kopi Kalanathan has been enjoying strong sales from shoppers looking to buy meals for tonight.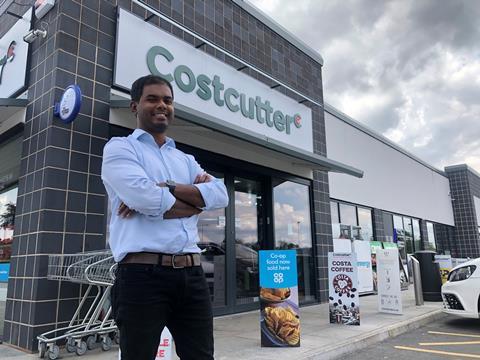 He says: "We invested big in our chilled range when we opened and sales have really taken off. Some people come from 15 miles away to shop in our store because we offer such a broad range.
"We get a lot of passing trade from people working in Doncaster city centre and also from those who are visiting the retail park. Families come to us looking for healthy and easy dinners which really helps sales.
"We have 15 square metres of fresh and chilled produce and a six square metre Pierre's hot and cold food-to-go counter and sandwich bar so there are plenty of options for people to take home or grab to eat straight away.
"As part of the work to open the store, we introduced frozen ready meals from Cook which have gone down really well alongside the rest of our frozen options.
"To offer people something a bit different, we also have a Porelli Italian ice cream parlour and people can choose form 24 frozen flavours. We also installed a slush bar, dedicated to ice drink treats, that is really popular with the kids.
"There are quite a few burger vans close to the shop but the range they offer isn't as premium or good quality as our food and drinks-to-go so we are trying to attract the people that have always gone to them.
"Our meal deal promotions work really well at attracting this kind of shopper because they are good value and substantial. It has made us realise how important this kind of solution is for a c-store which is why we are looking to add more space for snacks and food to go."
Star performers: "With help from the Co-op own label ready meals and pizzas, chilled is our biggest category and makes up 30% of sales. Our off-licence is our next biggest at 25%."
Successful NPD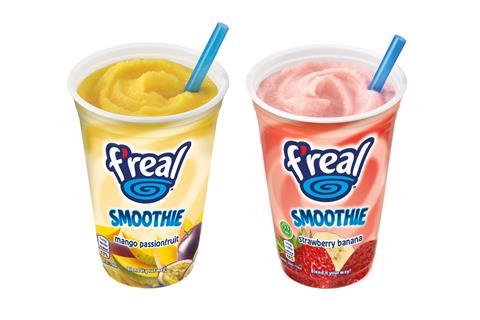 "A big part of our iced drinks offer is F'real. I think I was one of the first retailers to get in touch with them when I found out they were coming to the UK.
"Before the store opened, I knew that I wanted their milkshakes in my range and, since they added the new smoothies, sales have kept on growing."
F'real extended its self-serve frozen drinks offer this summer with the addition of two new smoothie flavours.
Available across the convenience channel, the flavours: strawberry & banana; and mango & passionfruit, offer an alternative to the brand's existing ice cream-based milkshakes (available in vanilla; strawberry; chocolate; and cookies & cream).
Made with real fruit, the smoothies contain no artificial colours or flavours, count as one of your five-a-day and come in at under 270 calories. They can also be made in 60 seconds using F'real's self-serve machine.
Commenting at the time of the launch, Emma Wood, head of F'real EME at Rich Products, said: "With a quarter of health-conscious adults now shunning alcohol in favour of soft drinks [Weekly Nielson Data MAT, w/e 29 December 2018], the smoothie sector is booming.
"Our new extra thick strawberry & banana and mango & passionfruit smoothies offer operators an opportunity to tap into this and appeal to even more consumers who are looking for beverages that tick the boxes for convenience, health and authenticity. In addition to the two new smoothie flavours, the expanded range will also include a coffee frappe within the blended beverage options."