Nisa retailer Mahmood Saleem, owner of Ardeer Services in Ayrshire, is making the most of early demand for Halloween-themed products from customers visiting his forecourt c-store.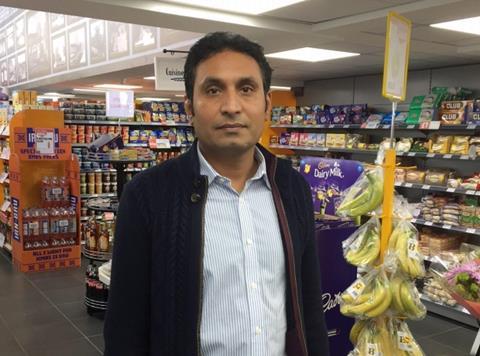 He says: "We are getting the store ready for Halloween at the moment. We've brought in a lot of kids sweets packs from Mars and they are already selling well.
"Anything that is themed around the season seems to be attracting the attention of customers. All the novelty Halloween costumes and witches hats have been very popular too.
"The Halloween season seems to get better every year and we've noticed an increasing demand from customers for this type of seasonal products.
"Our store is a forecourt site so we get a lot of passing trade. Quite often people forget to pick up sweets or other novelties in the run-up to Halloween so they pop into the store to pick up some last minute gifts.
"It is really important for us to have seasonal products in early so we can make the most of this demand. Sales in the store have been very good as a result and gives us something to build up to before Christmas."
Star performers: "Our fresh range is doing better than it used to becuase we have a lot more ready meals and options for people to cook quickly at home.
"Ready meals and fresh products that aren't frozen go down well with our customers and perform much better than most grocery lines. We have the Co-op own brand in the store now so that has really helped our fresh sales."