Mo Razzaq, owner of Family Shopper Blantyre in Scotland, has noticed that his customers are opting for more indulgent products as the nights start to draw in and the weather gets a bit cooler.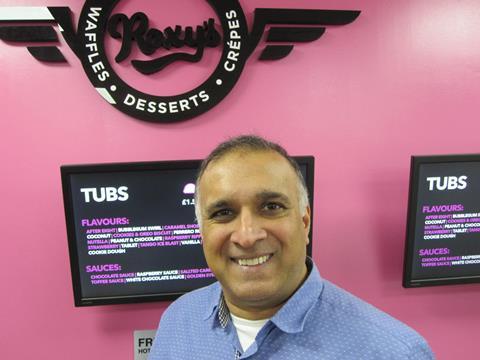 He says: "We have just got some lorne sausages through Family Shopper and Booker that are normally sold through the foodservice channel but they have been selling really well for us.
"They are good value for money compared to other branded sausages in the chiller and offer people a welcome meal options for this time of year.
"The kids have been back at school since August where we are so people are definately back into the routine of making meals after work and want dishes that are suited to autumn and winter.
"Another area of the store that has been doing really well for us is our American soft drinks range. The different flavours of Fanta have been especially popular.
"We thought the popularity of the range was down to the exciting colours and unique variants but people have been telling us they are buying them because they don't contain artificial sweetners.
"Our customers seem to prefer the full sugar drinks over some of the newer, reformulated lines and are prepared to pay a premiuim for soft drinks that are made in a more traditional way.
"I think some of the drinks brands may have underestimated the demand for full sugar versions, even after the sugar tax was introduced last year. I'm a Pepsi Max drinker myself but it would be unwise for brands to ignore the market for regular soft drinks.
"It makes sense to offer people a range of options which is part of the reason why our range of Tayto crisps has done so well. Again, they are good value which is important to our customers but they also offer lots of different lines like Golden Wonder."
Star performers: "Alcohol is our top category. It makes up about 20% of our sales and tobacco is about the same so I'm pretty happy with the balance of categories that we have in the store."
Successful NPD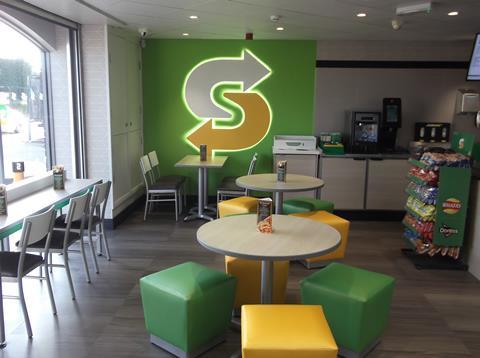 "Our food-to-go is continuing to sell well and this has been helped by our Subway concession. They have just introduced a new menu and more products are set to be added over the next few weeks.
"I know retailers that have Subway in their store and complain that it doesn't do well for them but it is something you have to work at if you want to get the most amount of sales.
"For example, we make sure all the staff are trained on all the new lines and market the offer as much as possible so we bring lots of people into the store."
In July, Subway began rolling out a host of new menu options in an attempt to cater for customer demand for vegan and gluten free options at lunchtime.
New additions included the option to order subs with gluten free bread and top them with new ingredients such spinach and diced beetroot
The fast food chain also introduced a vegan signature loaded wrap, a tuna niçoise salad and updated its maple-cured bacon, eggs and cheese.
HP sauce; sriracha hot sauce; honey & whole grain mustard; vegan garlic aioli; and olive oil vinaigrette were also added to Subway's condiment offer.